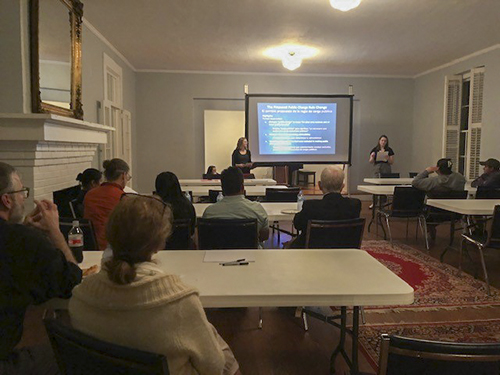 Last month, Immigration and Farmworker Project students participated in several enriching experiences. Students had the opportunity to present to Quincy residents, visit the Orlando Immigration Court and Department of Homeland Security, and connect with fellow law students in Gainesville.
On November 13, three students led a presentation in Quincy discussing proposed federal regulations that would affect immigrants deemed a "public charge" when applying for certain immigration benefits. There has been widespread confusion regarding the meaning of the existing rule and the changes that would occur if the proposed rule goes into effect. FSU Law students were able to dispel common misconceptions in front of a large audience of community members, many of whom are potentially affected by this important issue. 
On November 27, four students led a presentation in Quincy on family safety planning and know-your-rights. In this particular presentation, students educated community members about their rights regardless of immigration status in the event they encounter government authorities. The students also addressed the various ways undocumented parents of U.S. citizen children can plan for the care of their children in the event of their removal from the United States. These presentations are part of an ongoing educational series which will continue into next year.
On November 28, six students visited the Orlando Immigration Court. The students observed a full asylum hearing and spoke with the judge about the process and the outcome of the case. Students also observed various master calendar hearings. Finally, U.S. Immigration and Customs Enforcement attorneys invited the students into their office to hear their perspective of the immigration court process and to ask questions.
On the way home from Orlando, students stopped in Gainesville to meet with students from the University of Florida. The students videoconference and collaborate through the unique team-teaching aspect of the project.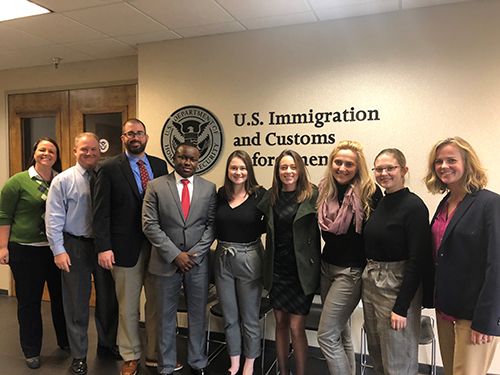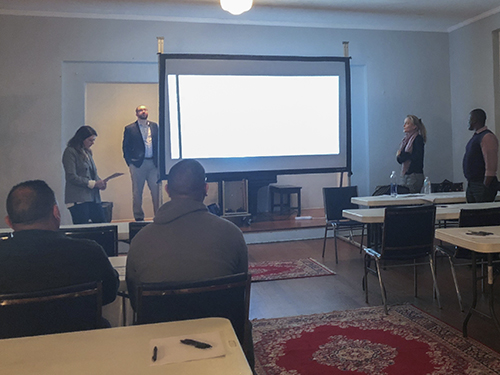 title-inside title-centered
2