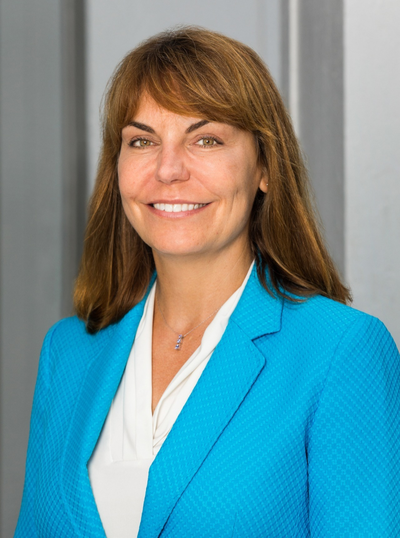 As alumni of FSU College of Law, you know that we constantly seek new ways to provide our law students with the highest quality legal education. Lately, we are embracing technological advancements in order to ensure that our students are knowledgeable about the frontiers of technology. Artificial intelligence will surely change the practice of law in profound and exciting ways, and we believe that it is imperative for our students entering a future job market to stay abreast of the advances in technology as well as the legal issues that arise or change with these advances. To help us focus on current and emerging topics, we have launched a new Institute of Law, Technology & Innovation, and Aaron Voloj Dessauer has joined us as the institute's executive director. In addition to regular presentations and discussions about these issues, we are offering five courses this year focused on law and technology: Law and Technological Innovation; Law and Technology; Privacy Law; Civil Liberties in the Digital Age; and AI and the Law. You can read more about Aaron and our additional eight new faculty members here. 
The source of our inspiration to provide more offerings is the students themselves, who are inquisitive and often strongly motivated to play an active role in the generation of legally relevant technologies. Last spring, a group of law students created a legal hackathon, where law students paired with students across campus to compete for the best technology pitch that would help solve legal problems. Two of the students who helped create the hackathon, Raymond Betancourt and Paul "PJ" DeCoste, competed in and won Hofstra University's Third Annual National Legal Innovation Tournament this fall. They also entered a pitch competition at the Miami Tech Happy Hour in October. In both competitions, Raymond and PJ presented their app, Privity, which uses AI to make legal forms more understandable for underserved community members who face eviction. 
Technological advances will affect the practice of law for you as well, so we have pledged to provide at least monthly educational opportunities for our alumni to join us, virtually or in-person, at the frontiers of law and technology. Panel discussions, lectures, and a summit conference have been scheduled throughout the academic year, and you can find our schedule, which is regularly updated, here. Our first webinar, Generative AI for Lawyers: An Introduction, took place in September and attracted 300 registrants. For those of you interested in developing expertise in the areas of privacy law and privacy compliance, we offer a professional certification with seven courses to choose from. Finally, we offer an LL.M. in business law with a concentration in Cybersecurity, Privacy & Technology Risk Management. If you have interest in the program, you can learn more here. 
Perhaps it is fitting that I write this column as we transition to our first electronic-only issue of our alumni magazine. Our electronic magazine will make it easier for us to provide you more timely news and human-interest stories, while also economizing on cost and serving the environment. Our features, including this column, can provide immediately accessible links for our alumni who would like to explore further. Our annual report recognizing donors will be published separately and available sooner than in the past, with errors or omissions instantly fixable.   
Moreover, alumni will be able to access this magazine through our new FSU Law Connect platform, which will launch in the upcoming months. FSU Law Connect is an online community for our law alums to connect with one another and with the law school. The platform is our attempt to enable alums to engage with the law school, our programming, our students, and fellow alums from anywhere in the world. We will offer podcasts, webinars, mentor and volunteer opportunities, merchandise links, practice area group conversations, a law school oral history, and more on FSU Law Connect, so we encourage you to join us soon! 
- Dean Erin O'Hara O'Connor