Do you have a full understanding of U.S. data privacy laws? The courses in this certification will provide you with a strong understanding of U.S. privacy laws, focusing on specific industries, including medical, financial, education, and telecommunications. You will learn how to formulate your organization's privacy policies and how privacy affects the work environment. FSU Law is an Official Training Partner of the International Association of Privacy Professionals (IAPP), and this certification will prepare you to pass the CIPP exam and become a Certified Information Privacy Professional.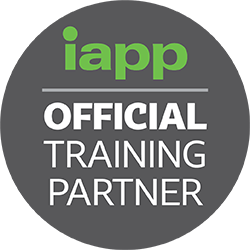 Courses 
What All Businesses Should Know About Privacy and Security
Privacy Laws in the Telecommunications and Telemarketing Industries - Elective 1
The Health Care Industry's Privacy and Security Responsibilities - Elective 2
Protecting Privacy and Improving Security in the Financial Industry and Education - Elective 3
What Every Organization's Privacy Policy Should Include
When Private Companies Must Provide Information to the Government
Workplace Privacy: Your Business' Rights and Liabilities
Learn more about this certification at StoopsColab.com.
Instructors 
---
Frequently Asked Questions
Who should enroll in these courses?
Business executives, business owners, entrepreneurs, and anyone in the business world who is interested in advancing their business knowledge and obtaining a professional certification. 
Can I just take one of the above courses?
Yes, learners may choose to just take courses individually. To earn the Certification in Privacy Law and Policy, learners must take Landscape of the U.S. Privacy Environment, Creating Your Organization's Privacy Policy, Government & Court Access to Private Sector Information, and Workplace Privacy. They must also take one "Limits on the Private Sector" course and may choose whichever of the three that is relevant to their subject area. If you wish to take all three of those courses, please contact the Stoops Center at (850) 645-4751 or by email at stoopscolab@fsu.edu for pricing information.  
How long is each course?
Each course has five to six weeks of content, but learners will have eight weeks to complete the requirements.
How much time should I expect to spend on classwork every week?
For each course, learners can expect to spend four to eight hours per week reviewing course content and engaging in interactive videos and discussion board conversations. Additionally, one in-person check-in with the instructor is required prior to the final assessment. 
Will I need to purchase any textbooks or other required course materials?
No. The IAPP book as well as CIPP materials will be provided, and downloadable forms, transcripts, and other useful resources will also be made available to all learners. 
How are the courses graded?
Courses are offered on a pass/fail basis. Learners must participate in the online check-in with their instructor prior to the final assessment and must score at least 75% on the final assessment to complete each course.
In these completely virtual courses, how will I interact with others?
The innovative learning format of these courses allows hardworking professionals to conveniently meet, collaborate, and network with other business professionals. Discussion boards and check-ins with the instructor will allow for engaging conversations. We also encourage learners to join the Stoops Colab Community to further engage with other learners, instructors, and the community.
Can I use the information obtained in these courses as legal advice?
The information provided in each of the above courses does not, and is not intended to, constitute legal advice. The course information serves educational and informational purposes, but the Stoops Center of Law and Business expressly disclaims all liability with respect to actions taken or not taken by course participants based on any or all of the information or other content provided by these courses. 
---
Disclaimer: Please note that participation in the Employment and Human Resources Law Certification program (a) will not result in a degree from, alumni status with, or earned credit at Florida State University or FSU College of Law (or, to FSU's knowledge, any other institution), (b) will not be recorded on a Florida State University or FSU College of Law transcript, and (c) does not guarantee or suggest that a participant will be admitted to Florida State University, FSU College of Law, or to any other university or institution.