The Inaugural D'Alemberte & Palmer Lecture in International Human Rights
---
The Inaugural D'Alemberte & Palmer Lecture in International Human Rights
Press Date
March 10, 2023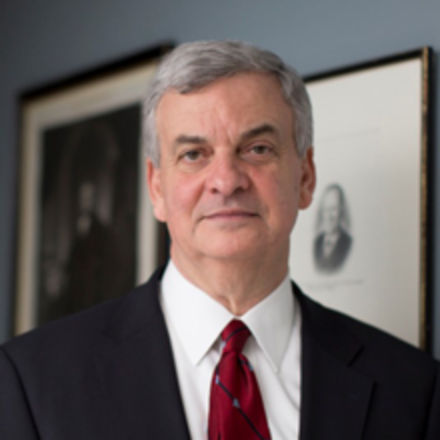 You are invited to join us at the law school at the end of March for our inaugural D'Alemberte & Palmer Lecture in International Human Rights. We are delighted to host former General Counsel of the U.S. Navy Alberto J. Mora as our lecturer, and he will present "Reflections on the Rule of Law in Human Rights." Mora's lecture promises to be an enlightening, interdisciplinary discussion on his experiences in fighting to end torture and how important the rule of law is to the protection of human rights and vice versa. The lecture will take place Wednesday, March 29, from 4-5 p.m. in the FSU College of Law D'Alemberte Rotunda, and it will be immediately followed by a reception. The first Ellis Medal will be awarded during the event to an FSU law student committed to international human rights.
Mora served as general counsel of the United States Navy from 2001 to 2006, and he recently retired as a senior fellow at the Harvard Kennedy School of Government's Carr Center for Human Rights Policy. During his tenure at the U.S. Navy, Mora led efforts to end the use of cruel and unlawful interrogation practices at Guantanamo Bay. He received the John F. Kennedy Profile in Courage Award in 2006 in recognition of his opposition to the torture of detainees. In 2013, Mora was also included in a book, "Justice," as one of 99 individuals worldwide who have made a significant contribution to human rights.
We hope you can join us at the law school for our inaugural lecture, which coincides with the 75th anniversary of the Universal Declaration of Human Rights. If you are not able to attend the event in person, you can register now to attend virtually. This lecture is approved for one general CLE credit and one civil trial certification credit.
Published on March 10, 2023