A Journey Marked by Faith and Dedication
By Hannah Akin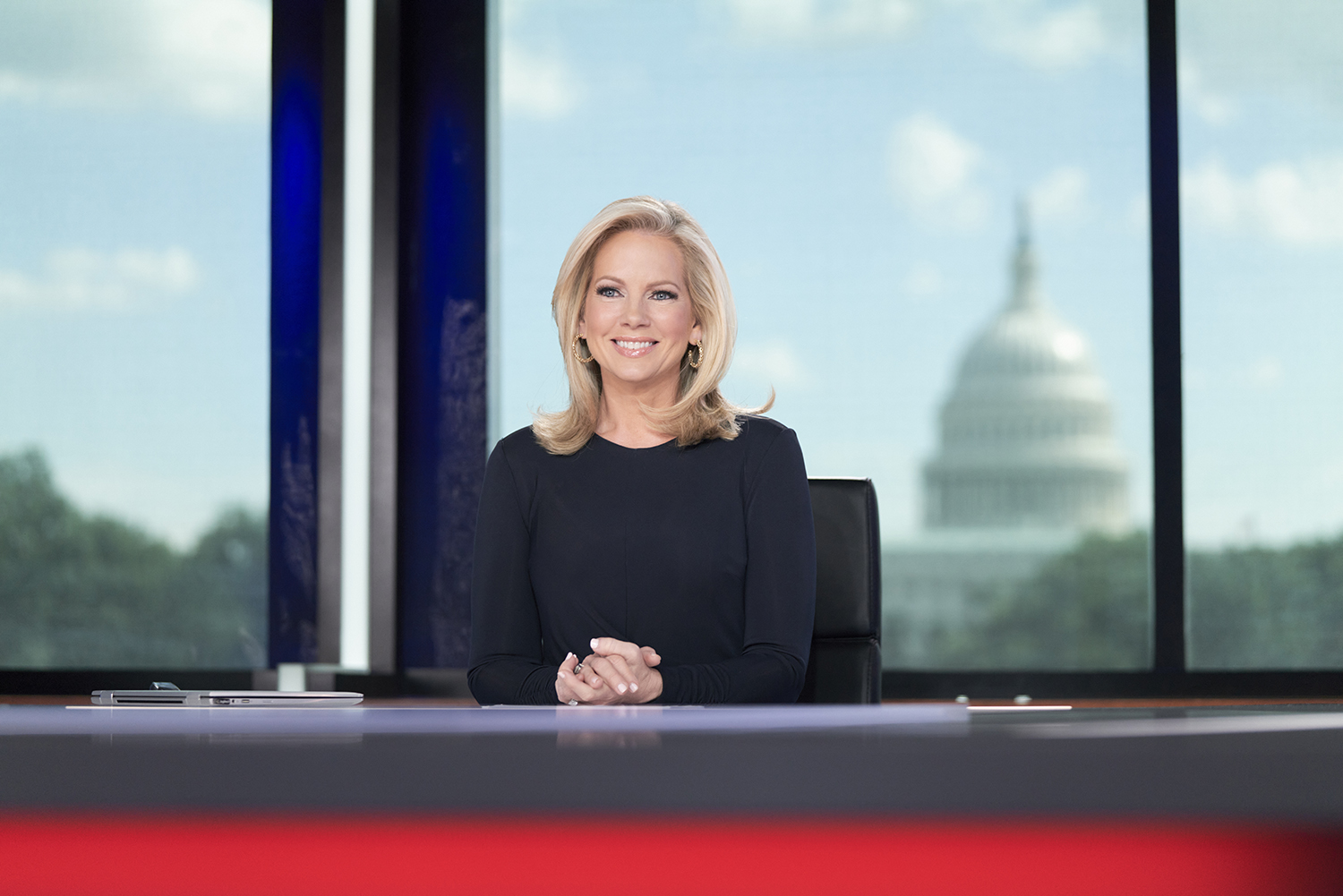 Shannon Bream ('96) is one of the most prominent figures in journalism and broadcasting today. She is anchor of FOX News Sunday, chief legal correspondent for the network, host of FOX News Radio's "Livin' the Bream" podcast, and author of four books, including three New York Times bestsellers. Her journey is one marked by faith, passion, and hard work.
Growing up, Bream's parents placed an emphasis on education. Before she started formal schooling, Bream's mother taught her to read and fostered in her a love for learning. Then, when she was older, Bream's father, who, she notes, was tough on his children, presented Bream with a choice between attending medical school or law school. With an aversion to "blood and guts" and an inclination toward language and analytical thinking, Bream decided that law school would be the more natural fit.
The Tallahassee native planned to take the bar and even practice in Florida, so after earning an undergraduate degree in business from Liberty University in Virginia, she returned home for law school.
Bream credits her time at FSU Law with teaching her discipline and research skills. "It really expanded my brain and my mind and my abilities," she says.
After law school, Bream began her career practicing law in the areas of race discrimination and sexual harassment with a firm in Tampa, but increasingly, she felt an urge to do something different. "I always felt like practicing law was a good job," Bream says, "It was a solid career; I was very grateful for that, but I didn't have a burning passion for it."
Bream says she was always a bit of a "news junkie" and was fascinated by current events and the happenings of the world. While practicing law, Bream says she "got a bug" for wanting to marry what she was doing in law with journalism.
Her transition away from legal practice began when she and her husband, Sheldon, became involved in a news story that a local television station in Tampa was covering. Bream invited one of the anchors to lunch to seek advice regarding getting into the journalism world. She was advised to seek an internship in order to see how she liked their field and to learn practical skills.
However, finding an internship in journalism as a practicing lawyer proved to be a challenge. After much persistent searching, a professor from the University of South Florida gave Bream a chance.
She recalls, "It took a lot of people telling me 'no,' and 'there's no way you can do this,' and 'you can't do this and be a lawyer,'" but, Bream notes, all it takes is getting to the one person who says "yes" and is willing to work with you.
At the suggestion of the professor, Bream began taking a news writing class—so she could learn a journalistic writing style as opposed to the legal writing style—and started an internship with a local station. She worked alongside college-aged interns, jokingly referring to herself as "grandma intern," and worked evening, weekend, and overnight shifts, taking on whichever jobs were available. She soon found that she loved the world of journalism even more than she thought she would.
As her internship continued and she increasingly fell in love with journalism, Bream and her husband began to pray about a potential career change.
"It was scary to think," Bream recalls, "'Am I going to leave my firm and my legal education behind?' not knowing how much I would use it moving forward."
After much prayer and receiving guidance from people she and her husband respected, Bream decided to take a leap. She approached the news director at the station where she was interning and informed him that she was going to quit her law practice, even before having been offered a job at that, or any, news station.
Bream's leap of faith paid off. Within a couple of weeks, an overnight, ground-level position at the station became available. In this position, Bream answered phones and made coffee, but she also took every opportunity to shadow reporters, photographers, and producers to try to learn what she could about journalism and how a newsroom works. She began occasionally operating the teleprompter, writing for morning shows, and doing a bit of producing. Bream worked hard and loved her job there; however, an abrupt change in management resulted in her being let go unexpectedly.
Undeterred by this setback, Bream continued her journalism journey, eventually landing a job in Charlotte, North Carolina, with co-workers who proved to be great friends and who taught her valuable lessons about the industry. From there, she received an opportunity to join the local NBC affiliate in Washington, D.C., which set the stage for her eventual connection with FOX News.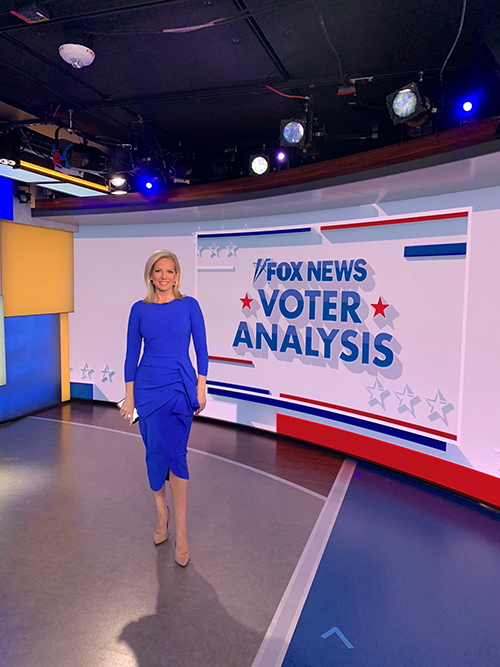 Bream recalls that at the time, FOX was exploding on the scene and was a place where many journalists wanted to work. While she was attempting to gain a foothold there, Bream's husband, Sheldon, played a pivotal role. In the course of his work, Sheldon had booked Brit Hume, who at the time was anchor of FOX's 6 p.m. news program and head of the D.C. bureau, for a speaking engagement, and Sheldon invited Bream to come along. During a green room conversation with Hume, Bream expressed her desire to work for FOX, and Sheldon's revelation of his wife's legal background led to an unexpected opportunity to cover the U.S. Supreme Court for FOX News.
Bream has now been with FOX for more than 15 years. While covering the court, she has reported on numerous landmark decisions, and she recognizes the great responsibility of covering history-shaping cases. She notes that her law school training helps her think critically about the issues on which she reports.
"Law school made me realize it's not as simple as opening a book, reading a statute, and that's the end of the case. If that were the case, we wouldn't need judges and appellate courts and the Supreme Court. There's nuance in there," says Bream, "People can see and experience the same event—whether it's a car accident or a contractual dispute—and have many different recollections.
Despite the often-polarized nature of political discourse, Bream believes that at their core, people share common goals—they desire the best for their nation and hope for things like a strong economy and education system—they just differ in their opinions on how best to achieve these things. Bream says, "Law school forced me to realize that you have to look at every problem, every story, every dispute from a lot of different angles, and that helps me every day."
Bream notes that while there are difficult aspects of her job, her faith provides her with direction and peace.
"My faith is what sustains me, and I'm so grateful for it," she says. "When I am feeling despair and discouragement, whether it's over the news that I have to report on war and suffering and all of those things that lead to devastation, my faith picks me back up and reminds me that there's something bigger and greater, and of the long-term hope that I have, that good does ultimately triumph over evil."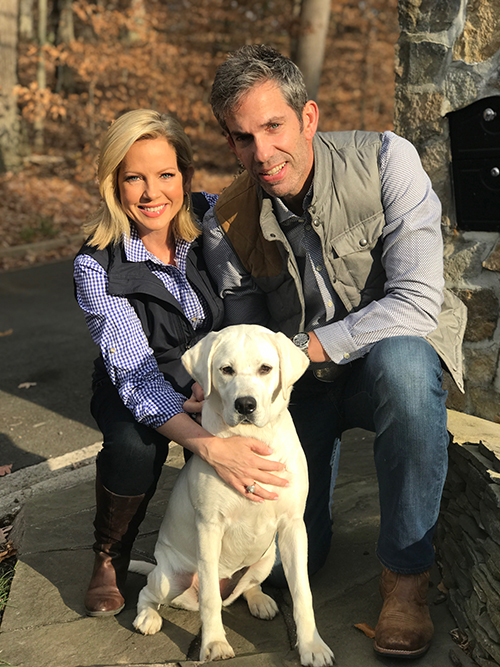 Outside of her demanding career, Bream enjoys various hobbies. She is musically inclined and plays the piano and occasionally composes. She also finds solace in reading and goes for runs to de-stress, and she has a hobby of playing "barista," crafting fun coffee drinks for others. She is also slowly working on a fiction book, inspired by a story that emerged in her mind almost fully formed, which features characters from her life and is set in the south.
Bream's personal life is closely intertwined with her husband, Sheldon. The couple was introduced by a mutual friend during college, and they married during Bream's last winter break  of law school. Together, Bream and Sheldon have trained for and completed a marathon, and they love to explore the world through travel, participate in outdoor activities—such as pickleball, fly fishing, and hiking—and spend time with their English cream Labrador, Biscuit. Their marriage has endured for 27 years, which Bream says is her proudest accomplishment.