Alexis Moreira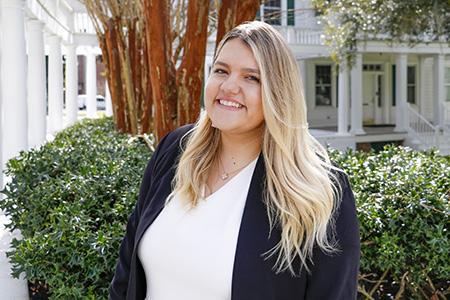 3rd Year
Undergrad
Florida State University
Hometown
Port Saint Lucie, Florida
Area of Interest
Business law, criminal law
What do you feel is unique about Tallahassee and/or the College of Law?
Tallahassee has a blend of everything. Being located in the state's capital means unfettered access to law firms and political connections, but Tallahassee is also home to a lively college town. For example, the FSU College of Law is across the street from both the Florida Supreme Court and FSU's basketball arena. 
How have you interacted with our alumni network?
One of my favorite things about FSU's College of Law is how much current students and alumni love it. Whenever you meet an alum and they find out you go to FSU, they are thrilled to help out and assist you in any way possible. It is truly one big family that extends past the three years of being a student.   
Which professor has been particularly helpful to you during your time at the College of Law?
My legal writing professor, Hillary Powell, has been incredible! From the beginning, she always reminded our class to take time for ourselves and continually checks in on us. During office hours she is so supportive and helpful, and it has been so rewarding to see my writing improve. 
Why did you become a student ambassador?
When I was a prospective student, FSU Law made me feel like I was already a part of the family. They called, texted, and answered any questions I had. This constant contact and support helped me choose FSU Law, and I want to help ease that stressful time for other students.