Ameera Sabit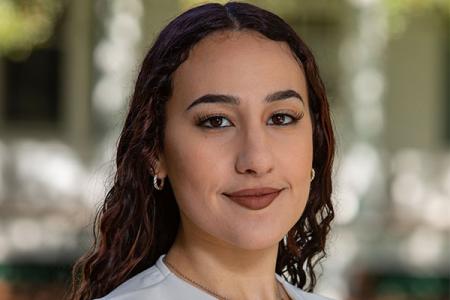 2nd Year
Undergrad
Florida Atlantic University
Hometown
West Palm Beach, Florida
Area of Interest
International, corporate, or property law
What do you feel is unique about Tallahassee or the College of Law?
Tallahassee is the state's governmental hub making networking a lot easier and effective because many judges and well-known attorneys enjoy attending the events at the College of Law. It's a great time learning from them and listening to the advice they have to offer. Furthermore, the College of Law has many events that are directed at securing students jobs and internships from the first semester.
How have you interacted with our alumni network?
Many alumni have come back for events to interact with the incoming law students and it's great to hear what their experiences were like when they attended the College of Law. They also offer great advice when it comes to conquering your classes and tips for the professors' teaching styles. They prove to be so helpful, especially for 1Ls.
Why did you become a Student Ambassador?
I had a really difficult time adjusting to Tallahassee as I'm from South Florida so it was certainly an environmental shock for me. I know how difficult and scary it can be to move to a new place without a support system already there and would love to help incoming students feel supported and not isolated to make sure they enjoy their time at Florida State.
Give one fun fact about yourself.
I grew up abroad, in Egypt, and like to visit every summer.