Anna Ress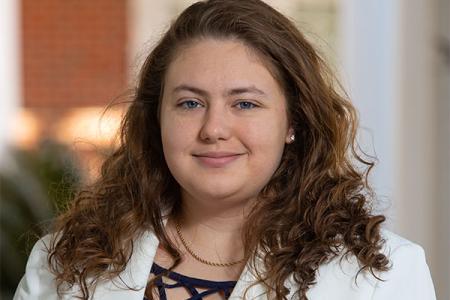 2nd Year
Undergrad
University of South Florida
Hometown
Plant City, Florida
Area of Interest
Environmental law, mediation, contracts, real estate
What do you feel is unique about Tallahassee or the College of Law?
The atmosphere at FSU Law is so friendly and much more relaxed than at other law schools. The professors and students are encouraging and helpful. The fact that we are graded against each other does not prevent other students from helping each other. We might be competing for top grades, but we are all doing law school together.
How have you interacted with our alumni network?
I was assigned an alumna mentor as part of my experience in the Women's Law Symposium, and I have attended networking events with alumni. Going to the many events hosted by the school is a great way to get to know alumni.
What has been your most challenging experience in the College of Law thus far?
My most challenging experience so far has been trying to figure out what method of preparing for exams works best for me. I think it is hard for everyone because law school is different than any other education we've experienced. I have more resources than I even have time to look at; it's just a matter of what will help me best prepare for exams that is difficult to decipher.
What has been the best experience you have had at the College of Law thus far?
I've met some amazing people, and I get to see them and study with them every day. The upperclassmen are extremely helpful and have provided me fantastic advice and outlines. I did not expect this kind of community when I considered law school.