Camille Engle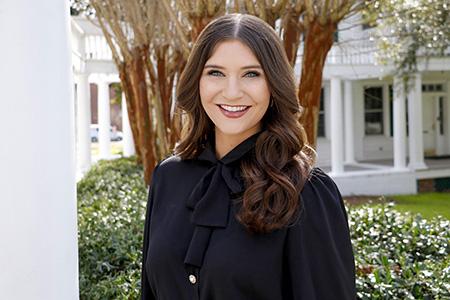 3rd Year
Undergrad
University of Central Florida
Hometown
Lake Mary, Florida
Area of Interest
Corporate law, criminal law
Why did you choose the College of Law?
I chose FSU Law because it allowed me to stay in my home state of Florida while being taught by nationally recognized professors. The city of Tallahassee provides both professional and social opportunities, which made choosing FSU Law a no-brainer. 
Which professor has been particularly helpful to you during your time at the College of Law?
Professor Busch has been the most helpful professor I have had so far. He always takes the time at the beginning of class to ask how everyone is doing and settle any worries that might have come up during the week. 
What has been your most challenging experience in law school thus far?
The most challenging experience of law school was getting down an efficient way to read and take notes. It was difficult to figure out which method of studying worked best for me at first, but now I am able to complete my work at a quicker and more thorough rate. 
Why did you become a student ambassador?
As a first-generation law student, I found the law school application process overwhelming. I want to pay forward the same reassurance and guidance to the future students of FSU Law that I received as a prospective student. 
What is one fun fact about you?
My whole family is left-handed!