Charys Smith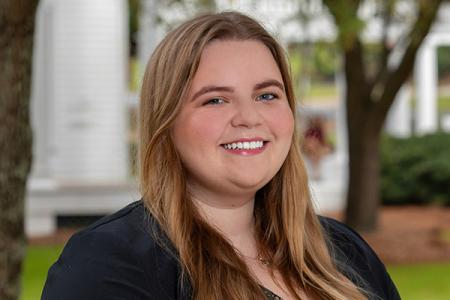 2nd Year
Undergrad
George Washington University
Hometown
Dhahran, Saudi Arabia
Area of Interest
International law, environmental law, and criminal law
What do you feel is unique about Tallahassee or the College of Law?
I believe one of the most unique aspects of the College of Law is the culture. When I was applying to schools and touring, I would observe the students that were not part of the admissions team and try to talk to them about their opinions of the schools and opportunities available. I knew law school was difficult but it was shocking to me how many people hated their schools, seemed depressed to be there, or simply were not willing to engage with a prospective student. When I toured FSU, everyone I tried to talk to was responsive and honest about the pros and cons, but mostly, they seemed happy to be there and engaged with their peers. It was a major reason I chose the school and I can honestly say the culture is one of the best parts of FSU Law. It's stressful and hard work, but at the end of the day, I'm happy to be here surrounded by my incredible peers.
What has been the best experience you have had at the College of Law thus far?
Apart from the great friends I have made and the (mostly) entertaining and informative professors, one of the best experiences I have had so far is meeting several of the Florida Supreme Court Justices. So far, I have met three of them and been able to ask them for advice and hear about their paths to the bench. Additionally, I was able to go on a tour of the Florida Supreme Court that Justice Jorge Labarga personally led!
What has been your most challenging experience in the College of Law thus far?
One of the most challenging experiences of the 1L year is just adjusting to life as a law student. I thought it would be an easy transition as I had already earned a master's and was used to reading 20 to 30 pages a night for each class, but the caliber of work is far more intense. It is a steep learning curve in the first few weeks when you are trying to establish a balanced routine, develop effective study habits, and comprehend the new legal jargon.
Which professor has been particularly helpful to you during your time at the College of Law?
Professor Busch, my legal writing professor, has been the most helpful overall in adjusting to law school. He really emphasizes the importance of looking after yourself and making sure you find a balance between law school and doing things that make you happy. He is also great at talking through plans for the future and is happy to give advice on all things law school.