Chase Jones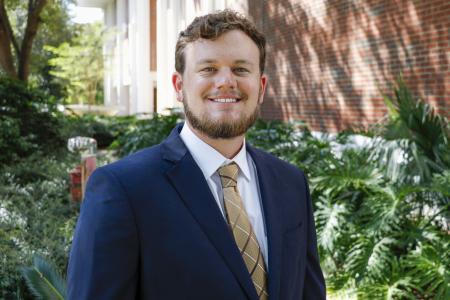 3rd Year
Undergrad
University of South Carolina
Hometown
Ocean City, New Jersey
Area of Interest
Real estate, sport, and entertainment law
How have you interacted with our alumni network?
FSU Law's alumni network is one most beneficial and helpful things at our law school. We have an online database that allows students to search for alumni by location, area of practice, and/or graduation date. If you use this database, you will see that many alumni are willing to help you. 
What has been the best experience you have had at the College of Law thus far?
One of the best experiences I have had at the law school has been the golf tournament that SBA hosts each year. It was such a great time to compete against current and former law students, and to network with these people afterwards in a casual manner. While my team didn't win the event, it was still a great time with some of my closest friends I have made here. 
What has been your most challenging experience in law school thus far?
The most challenging experience I have had in law school is learning time management. There are always so many different things going in our lives, both inside and outside the classroom. A key for me was to always have a planner to schedule out my week. 
What did you do during your 1L summer?
I went back to my hometown of Ocean City, where I worked as an intern for Teitler & Teitler LLC. While working there, I was able to learn a lot about real estate law, from looking at applications of projects to attending zoning/planning board meetings. I also had the chance to learn about titles and notice.