Farrah Williamson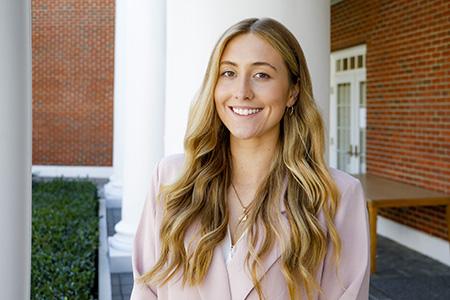 3rd Year
Undergrad
Mississippi State University
Hometown
Meridian, Mississippi
Area of Interest
Criminal defense or prosecution, business/transactional law, entertainment law, intellectual property, professional malpractice, personal injury
How have you interacted with our alumni network?
FSU Law's alumni network is one of the most helpful attributes to navigating law school. There is an online database that allows students to search for alumni by location, area of practice, and/or graduation date. Getting in touch with FSU Law alumni can helps students learn valuable lessons about time management, interviewing, and strategies to become a leading attorney in any given area of practice. Alumni are willing to give back, and it helps that they can be found (and with extensive accomplishments) in any geographic or practice area. 
What has been the best experience you have had at the College of Law thus far?
My favorite experience has been joining the Student Bar Association's Major Events Committee. This committee allows me to express my creative side while working with a group of like-minded colleagues to plan social events for the student body. The reward of enjoying a fun night with your friends once the events come to fruition is unmatched!
What has been your most challenging experience in law school thus far?
Coming from out of state, it was very challenging to adapt to a new environment with the importance of first impressions in the back of my mind. However, this fear turned out to be unwarranted because of the accepting culture at FSU Law. Starting over somewhere new is always frightening, but doing it while surrounded by honest, encouraging, and friendly people makes it entirely worth it.
What's one fun fact about you?
I have a 1-year-old labradoodle who is my bestie!