Kelly Welch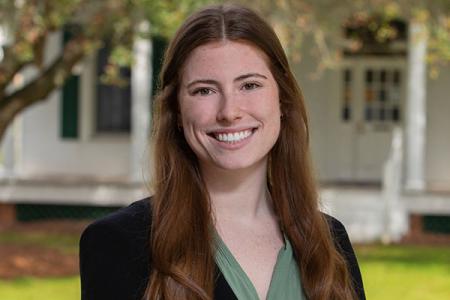 2nd Year
Undergrad
University of Florida
Hometown
Naperville, Illinois
Area of Interest
Public interest law
What do you feel is unique about Tallahassee or the College of Law?
Tallahassee is unique because the opportunities are super close to the law school since it's the capital. There are also a lot of fun local events, like fairs and festivals. I think it's easy for everyone to find something in Tallahassee that they will like because there's a lot going on.
What has been the best experience you have had at the College of Law thus far?
The best experience I have had thus far is getting to make so many new friends. Everyone here is so nice and the students love to do stuff outside of class. I joined a 1L flag football team and had so much fun getting to hang out with classmates outside of school.
What has been your most challenging experience in the College of Law thus far?
The most challenging experience I've had so far is getting into a good routine with readings and knowing when to stop. It's very easy to feel like you have to be doing school all the time but it's super important to relax and make sure you do the things that you love outside of school.
Give one fun fact about yourself.
A fun fact about me is that I love to play soccer