Kobe Jones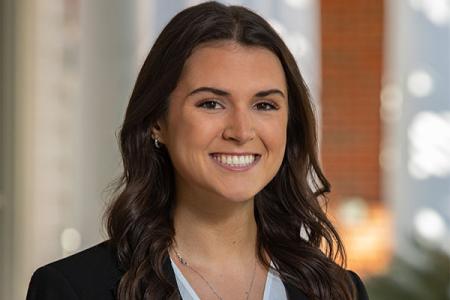 2nd Year
Undergrad
Florida State University
Hometown
Jacksonville, Florida
Area of Interest
Business, tax, corporate, and intellectual property law
What do you feel is unique about Tallahassee or the College of Law?
I think the College of Law is unique because there isn't a high stress, cut throat environment where there is always a constant pressure to "be better than everyone." Also, attending law school in the capitol of a state is an opportunity you can't get in a lot of places. There are so many work opportunities and employers in the area are so willing to give advice and aid to FSU law students.
What has been the best experience you have had at the College of Law thus far?
Some of my favorite experiences at the College of Law are the mixers/socials the Student Bar Association plans for current students. Being able to network with alumni and future employers while in a more casual setting is really helpful, especially as a 1L who hasn't had many networking opportunities before.
Why did you become a Student Ambassador?
I really want to help prospective students as much as possible, because I remember the application and decision making process was a stressful time. I was so nervous and full of anxiety starting law school, but the student ambassadors I had on tours and those who reached out to me throughout the year were so comforting and helpful. Especially now that I am a current student, I can see why they enjoy their time here and I want to help prospective students feel the same.
What did you do during your 1L summer?
If you are a 1L, what do you have planned? I am a current 1L, and this summer I will be studying abroad in Oxford! I am extremely excited for the opportunity and the learning experiences I will receive. Prior to attending Oxford, I plan on having a clerkship for a judge in Tallahassee and working for a public agency to earn my pro bono hours.