Lauren Evans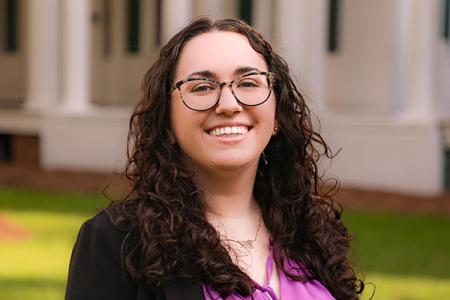 2nd Year
Undergrad
Florida State University
Hometown
Plant City, Florida
Area of Interest
Family law, child advocacy
Why did you choose the College of Law?
I chose the College of Law because I felt that it would provide me with the best quality of life as well as the best opportunities. I am from Florida and I wanted to stay close to home while still receiving a quality education.
What has been your most challenging experience in the College of Law thus far?
Law school in general has a big learning curve initially. I felt like I had to learn how to read, study, and take notes in a completely new way. However, I received a lot of advice from 2Ls and 3Ls that really helped me adjust.
Which professor has been particularly helpful to you during your time at the College of Law?
I feel lucky to have had great experiences will all my professors so far. Particularly, Professor Sevier is incredible and really helped ease us into our first semester with his sense of humor and kindness. Professor Lee is also so wonderful and she is always willing to meet with us and answer any questions that we have.
Give one fun fact about yourself.
I taught English in South Korea for two years!