Lindsay Vigness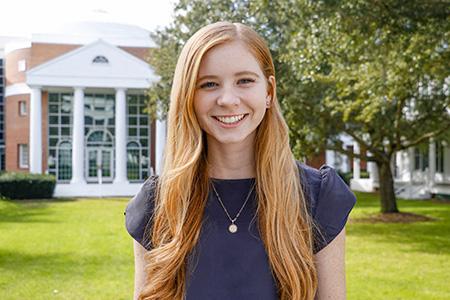 3rd Year
Undergrad
University of Florida
Hometown
Fort Myers, Florida
Area of Interest
Medical malpractice
Why did you choose the College of Law?
I chose FSU Law because it had one of the best bar passage rates in the state, and the location provided opportunities I otherwise would not have had. 
What do you feel is unique about Tallahassee and/or the College of Law?
The location is amazing. Tallahassee provides so many opportunities, such as being close to the Florida Supreme Court and the Florida Capitol.  
What has been the best experience you have had at the College of Law thus far?
The entire first semester was amazing. The set up of the sections allowed me to become close with my classmates. I've honestly never had a better group of friends! We study together every day then we hangout and go to restaurants on the weekends. 
What has been your most challenging experience in law school thus far?
Knowing how to study for exams! Finals were the first and last assessment of the semester, so it was hard to know what to expect and how to prepare.