Michael Bartnick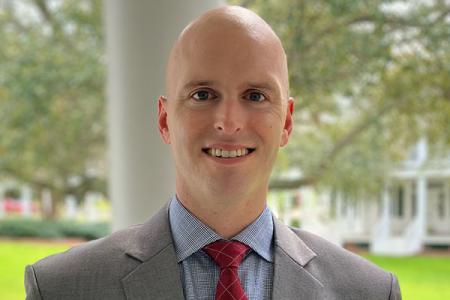 2nd Year
Undergrad
University of Miami
Hometown
Bloomfield Hills, Michigan
Area of Interest
Constitutional law, appellate practice
What do you feel is unique about Tallahassee or the College of Law?
I am grateful for the College of Law's small class and section sizes. The entire law school has a "hometown" feel, where faces are familiar and friends are easily made.
Meanwhile, the legal market in Tallahassee is far from small. During the school year, many upperclassmen at the College of Law have meaningful part-time employment at law firms or government agencies. Over the summer, students who want to intern in Tallahassee have many different opportunities to pursue.
What has been your most challenging experience at the College of Law thus far?
The workload in law school can be quite heavy, and managing your time efficiently is challenging but crucial. At the same time, I think it is important to maintain a "real life" outside of the law school bubble. Figuring out that balance has been the biggest adjustment for me.
Why did you become a student ambassador?
I am genuinely grateful I chose to attend law school at Florida State and thought that becoming a student ambassador would be a nice way of giving back. Additionally, I thought I could be a valuable resource for prospective students who are parents or veterans. When I was deciding on a law school, I made a point of reaching out to current students at all of the schools I was interested in. However, speaking to other parents or veterans was especially beneficial when I could find them.
What do you plan to do during your 1L summer? 
I plan on interning at the First District Court of Appeal here in Tallahassee.