Michelle Rodriguez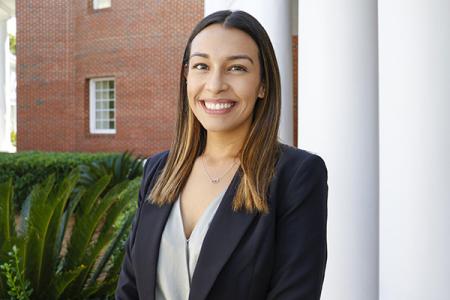 2nd Year
Undergrad
Nova Southeastern University
Area of Interest
Business and corporate law
Why did you choose the College of Law?
I chose FSU College of Law because of the amazing academic caliber, networking, and career opportunities that the College of Law offers. I was amazed by the guidance and resources available to students.
What do you feel is unique about Tallahassee and/or the College of Law?
I feel like FSU College of Law is unique because everyone—students, faculty, and staff—are always genuinely happy and willing to help you with anything you may need. Being a part of FSU Law allows you to be part of a community of like-minded individuals who care and treat you like family.
Why did you become a student ambassador?
I became a student ambassador to provide students with my perspective and share my experience as a student. As a first-generation college student, I hope my story can resonate with future students and will empower them to experience all that FSU College of Law has to offer. The people at FSU Law are academically talented and well-rounded, and they support students.
What's one fun fact about you?
I was born on a leap year day!