Natalie Murphey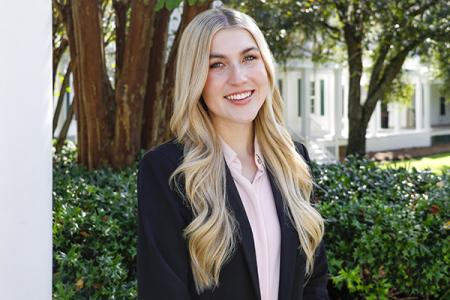 3rd Year
Undergrad
Florida State University
Hometown
Marietta, Georgia
Area of Interest
Medical malpractice, health law, employment law, insurance law
What do you feel is unique about Tallahassee and/or the College of Law?
I love how the College of Law is only a block away from the main campus, but it still feels like its own community within the FSU community.
How have you interacted with our alumni network?
I have interacted with the alumni network at events with Tallahassee Women Lawyers and Women's Law Symposium as well as through my externship at the Division of Administrative Hearings. I have met so many incredible attorneys and judges through these experiences.
What has been your most challenging experience in law school thus far?
Getting into the groove of law school during my first year was definitely the most challenging experience. I had to find a good balance between academics while still trying to leave time to do things that I enjoy. It is possible!
Why did you become a student ambassador?
I became a student ambassador because of the appreciation I have for the College of Law community. I want prospective students to see all of the amazing aspects of this school, including the incredible faculty, students, and resources that have made my time here so invaluable.
What's one fun fact about you?
I am a direct descendant of the sixth president of the United States, John Quincy Adams.