Nicole Finkel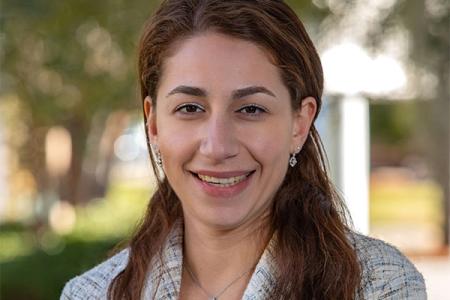 2nd Year
Undergrad
George Washington University
Hometown
Baltimore, Maryland
Area of Interest
International law, national security law
What do you feel is unique about Tallahassee or the College of Law?
I think something that is unique about Tallahassee and the College of Law is the feeling of community. Although Tallahassee is the capital of Florida, it still feels like a friendly, small town which is also reflected in the strong community aspect at the College of Law.
What has been the best experience you have had at the College of Law thus far?
The best experience has been getting to know my peers through a variety of social events that the school has organized.
Why did you become a Student Ambassador?
I wanted to share the wonderful experiences that I have had at FSU Law with prospective students to help them in making a decision about what law school they want to attend.
Give one fun fact about yourself.
In undergrad, I studied abroad in Prague!