Roger Mata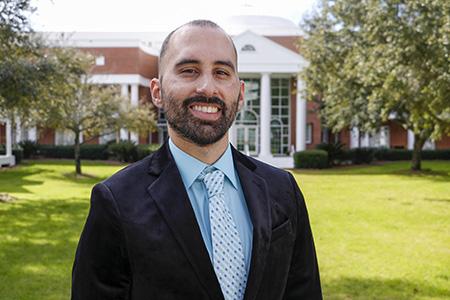 3rd Year
Undergrad
Florida International University
Area of Interest
Criminal law, intellectual property, health law, government, business, international law
What has been your most challenging experience in law school thus far?
The most challenging experience has been acclimating to the challenging workload, but the time management skills I've gained have helped me cultivate a better work-life balance.
Which professor has been particularly helpful to you during your time at the College of Law?
Professor Busch has been my legal writing professor for two semesters. He has helped me feel confident with my writing and has been willing to answer all my questions. 
Why did you become a student ambassador?
I became a student ambassador to help incoming and prospective students see all the great things FSU Law has to offer. I want incoming and prospective students to see why FSU Law is the right choice.
What did you do during your 1L summer? 
I participated in the Oxford Study Abroad Program. I enjoyed taking courses such as European Law and English Legal History. Having the ability to travel and learn about the history of Oxford was a memorable experience.
What's one fun fact about you?
I can play the guitar. I learned to play when I was 13.