Shannon Kelley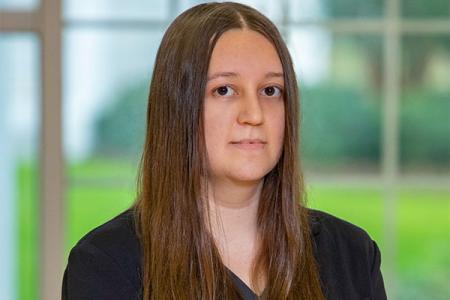 3rd Year
Undergrad
Florida Institute of Technology
Hometown
Port St. Lucie, Florida
Area of Interest
Business law, tax law
What do you feel is unique about Tallahassee or the College of Law?
With FSU College of Law being located in Tallahassee, there have been multiple opportunities to attend events on campus with Florida Supreme Court justices (or to visit the Florida Supreme Court, which is just a short walk down the street from the College of Law) or to intern or clerk for state departments, which are also just down the street from the College of Law.
How have you interacted with our alumni network?
FSU College of Law does an incredible job organizing on-campus events. Many of these events feature alumni guest speakers who are always happy to talk to you after the events about their experiences from law school and how those experiences shaped their careers.
Why did you become a student ambassador?
I wanted to become a student ambassador because I am continually impressed by how friendly and helpful everyone truly is here. I enjoy being on campus and the positive atmosphere there is here at FSU Law, and I hope that sharing my experiences with prospective students will help in their decision-making process.
What did you do during your 1L summer? 
During my 1L summer, I had the opportunity to work at the Florida Office of the Attorney General as the ABA Janet D. Steiger fellow for the State of Florida. As a Steiger fellow, I had the opportunity to learn more about the state's consumer protection efforts in the Multistate and Privacy Bureau.