Taylor Collins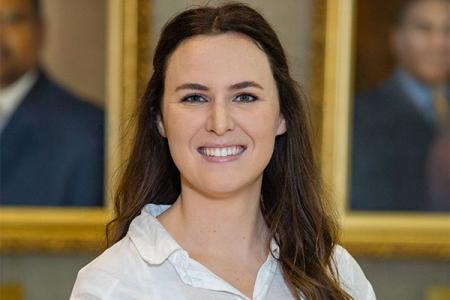 2nd Year
Undergrad
Brigham Young University
Hometown
Oroville, California
Area of Interest
Medical mal practice defense
Why did you choose the College of Law?
After touring campus for preview day, I loved the friendly atmosphere I found on campus. The collaborative spirit between not only the students, but between the faculty as well, was so unlike any other campus I had toured.
What do you feel is unique about Tallahassee or the College of Law?
The College of Law is unique because of we are at the heart of the Capitol. I've had several opportunities to have one-on-one conversations with Florida Supreme Court Justices, meet many big firms from throughout Florida, and have more opportunities solely because of the location of the school.
What has been your most challenging experience in the College of Law thus far?
My most challenging experience has been just moving to a different city and finding my way around. Luckily, my classmates have been so helpful and sent me lists of places to eat and told me all the places to go.
Give one fun fact about yourself.
I am a HUGE Swiftie.