Trellanie Jordan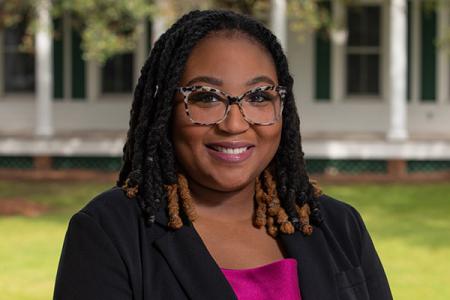 3rd Year
Undergrad
Georgia Southern University
Hometown
Valdosta, Georgia
Area of Interest
Contracts, transactional law, public policy, academia
Why did you choose the College of Law?
I chose FSU College of Law because I wanted access to a high-value legal education, networking, and mentorships. FSU Law offers many resources to help students succeed, and there is a wealth of knowledge among the professors, faculty, and students. There are tools here to benefit all types of students and their unique needs.
What has been the best experience you have had at the College of Law thus far?
After transferring to FSU College of Law, I had difficulty adjusting to my new normal. I contacted the Black Law Students Association and other classmates for help, which was a turning point for me because I developed a social network that has been critical to my success as a law student.
Which professor has been particularly helpful to you during your time at the College of Law?
I have been fortunate when it comes to professors, so it's hard to pinpoint just one. However, Dean Sharpe has been an excellent resource for me. She cares about student success and has gone above and beyond to support my transition to FSU College of Law.
Why did you become a student ambassador?
The law school admissions process can be challenging to navigate, so I want to be available to support prospective students. I also think that it is essential for diverse students to be visible members of the law school community, so minority students can see themselves reflected in the student body and feel confident that they can thrive at FSU College of Law.