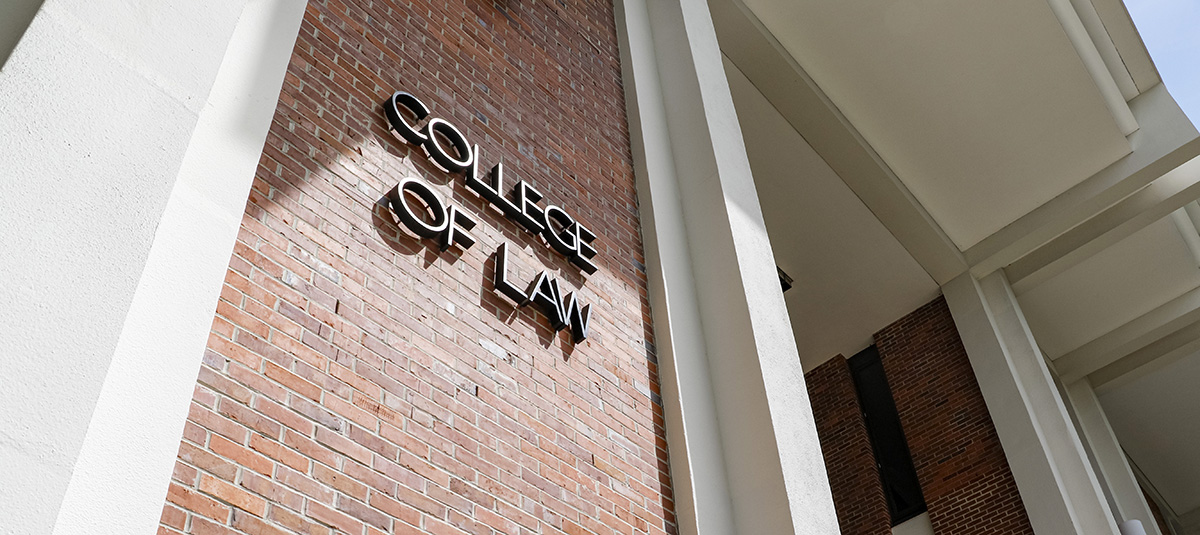 We invite Florida State University undergraduate students seeking to enroll at FSU Law in the fall of 2024 to consider applying through the Seminole Scholars option. We encourage this option if FSU Law is your first choice of law school, you have not yet taken the LSAT or GRE, and you have an LSAC-calculated undergraduate GPA of 3.9 or above.
Option Description
Students enrolled as undergraduates at Florida State University may be eligible for admission to the FSU College of Law through the alternative admission program authorized by Standard 503 of the American Bar Association (which accredits law schools). This standard permits admission of certain applicants who do not have a reportable graduate admissions test score (LSAT/GRE) under the condition described below. Applicants admitted under the Seminole Scholars option will be awarded a Seminole Scholars scholarship. Please note that the ABA limits the number of students that a law school may enroll under this option to 10% of the previous year's entering class.
Requirements for Eligibility
You must be an undergraduate at Florida State University who will receive an undergraduate FSU degree between September 2023 and May 2024.
You must not have received a score on the LSAT and must not assign a GRE score to FSU Law.
Your ACT National composite score or SAT mathematics and critical reading total score must be at or above the 85th percentile for the administration of the exam that you took.  
To be most competitive, your current overall LSAC-calculated cumulative undergraduate grade point average (CGPA) should be at or above 3.9 when you apply to FSU Law. Students who may qualify for the Seminole Scholars option by the time they graduate are encouraged to contact FSU Law Admissions to discuss whether Seminole Scholars is the right option for you.
Instructions
Register with LSAC and submit transcripts to LSAC for courses taken at any college or university. Your overall LSAC-calculated CGPA will include grades earned in all courses, including transfer credit.
Submit your complete application through LSAC (select the Seminole Scholars option) by September 15, 2023, for first-round consideration. Complete applications will include all required parts, as set forth in the application instructions, and a copy of your official ACT or SAT results attached as an application addendum.
Additional rounds of decisions, if any, will take place until the program reaches the 10% cap.
Obligations if Offered Admission
If you are offered admission through this option, you must accept or decline the offer by October 1, 2023 as determined by the Office of Admissions.
If you accept the offer by submitting an enrollment decision form and seat deposit, you must withdraw from consideration at other law schools, and you may not apply to any additional law schools.
You must graduate with an LSAC-calculated CGPA of 3.90 or greater. Enrollment is contingent upon a final overall LSAC-calculated CGPA at or above 3.9. If your final LSAC-calculated CGPA drops, your admission may be rescinded, and you may not be allowed to enroll. Please carefully consider these factors before applying through this option. 
If you are admitted pursuant to this option and later take the LSAT, your admission will be rescinded, whether you receive a score or not, and your application will be reviewed in light of your LSAT score. 
If you are admitted pursuant to this option and later report your GRE score to FSU Law, your admission will be rescinded, and your application will be reviewed in light of your GRE score.
We look forward to reviewing your application! We are happy to answer any questions as you consider your options. Please reach out to admissions@law.fsu.edu with any questions.