FRIDAY, October 20
12:30 p.m. – JLUEL Career Panel
College of Law, Room 208
Environmental career options panel discussion. Student-oriented event in partnership with the Center for Environmental, Energy and Land Use Law.  Journal alumni invited to attend.
2 p.m. – Homecoming Parade 
Parade route travels S. Martin Luther King Jr. Blvd between the College of Law Advocacy Center and James Harold Thompson Green. 
6 p.m.-9 p.m. – Pittman Law Group FSU Homecoming Pig Roast
The reception is being hosted and sponsored by Sean Pittman ('94) and Pittman Law Group, and will be held at 3010 Thomasville Road, Tallahassee. Join fellow law alumni, other university alumni, and community leaders for an evening including awards presentations and special recognitions, live music, and food and beverage.
8:00 p.m. – JLUEL Alumni Reception
Location TBD
Gather and toast 40 years with JLUEL alumni, friends and family.
SATURDAY, OCTOBER 21
Time TBD – Law Alumni Association Board of Directors Meeting
College of Law, Room R107
All alumni are invited to attend.
Time TBD – Law Alumni Tailgate Party (Free of charge)
College of Law, James Harold Thompson Green
All alumni and their families are invited to attend.
Time TBD – FSU v. Duke Football Game at Doak Campbell Stadium
To order football tickets in the law alumni block of seats, visit this page.
SUNDAY, OCTOBER 22
10 a.m.-12 p.m. – 50-Year Alumni Brunch
College of Law, Main Classroom Building, Second Floor Student Lounge
Class of 1973 alumni and their guests are invited to attend.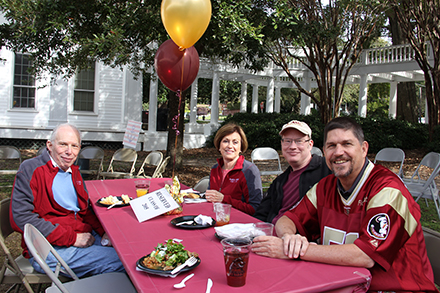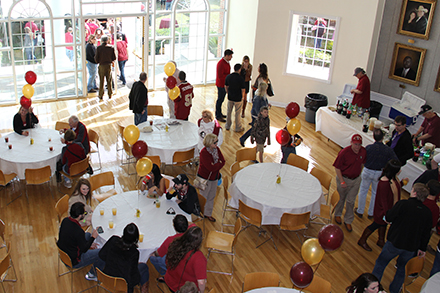 ---