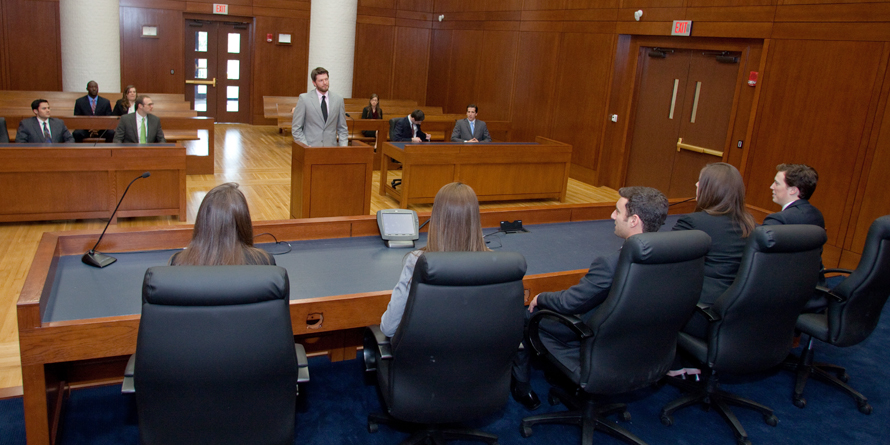 Established in 1968, the Florida State College of Law Moot Court Team is one of the nation's leading university moot court teams. The Moot Court Team annually contends in regional, national and international competitions where teams of two to three members compete against other law school moot court teams. Issues in past competitions have included the First Amendment, Criminal Law, Intellectual Property, Sports Law, International Law, Environmental Law, Evidence, Workers' Compensation, Cyber Law, Corporate Law, Securities, Labor and Employment, Entertainment and Communications Law.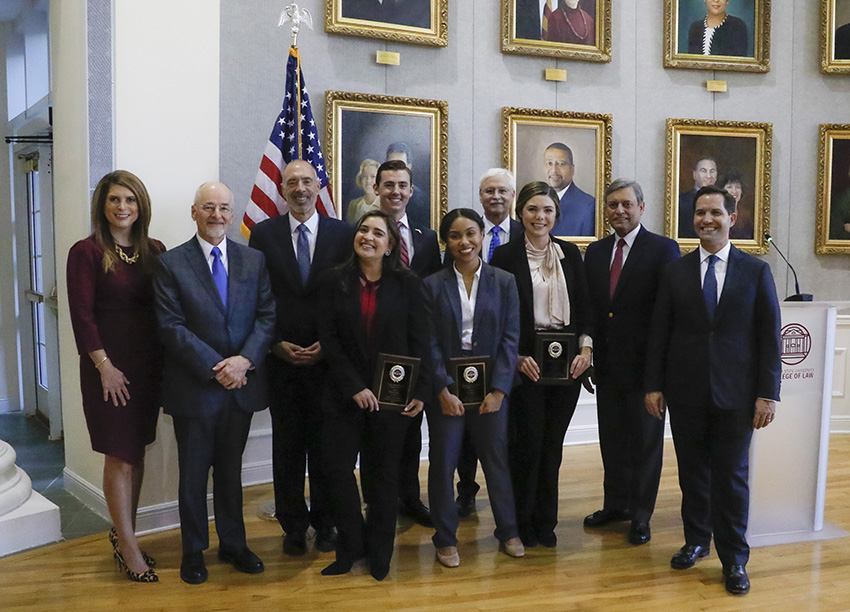 Academic credit is also available for competitions. Each competition earns the team member two credits during the semester of the competition. Coaches for the team are drawn from the College of Law faculty, alumni and surrounding legal community.
Team membership provides an invaluable opportunity to improve legal writing and oral advocacy in a competitive but congenial environment. Every competition gives team members the invaluable experience of writing at least one appellate brief and giving oral arguments to a distinguished panel of judges.
For more information, please contact the Moot Court Team at fsulawmootcourtteam@gmail.com.