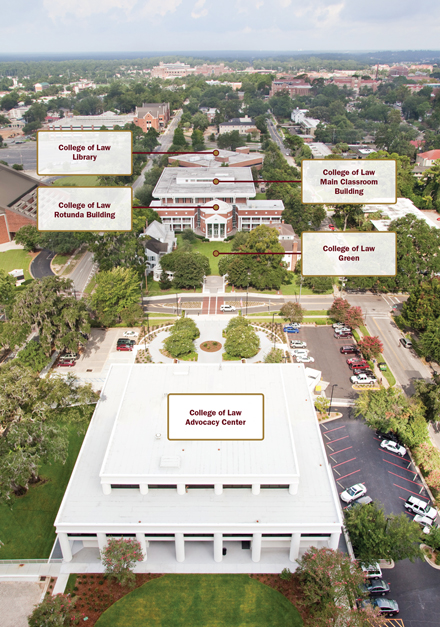 U.S. News & World Report (2019) rates Florida State as the 48th best law school in the nation. Florida State's environmental law program is ranked 19th best nationally.
According to The National Law Journal, Florida State is the #1 law school in Florida and #43 nationally in terms of the percentage of 2016 graduates employed 10 months after graduation in full-time, long-term jobs that require bar passage and were not funded by the school.
Business Insider (2016) ranks Florida State as the nation's 44th best law school.
HispanicBusiness (2014) ranks Florida State the nation's #2 law school for Hispanic students.
The National Jurist magazine (2017) ranks Florida State the nation's #16 "Best Value" law school.
According to a 2018 study of law faculty scholarly impact, our faculty is #1 in Florida and #29 nationally.
Readers of the influential Brian Leiter's Law School Reports blog voted our faculty the nation's 35th best in a 2014 survey on the nation's top law faculties.
title-inside title-centered
2