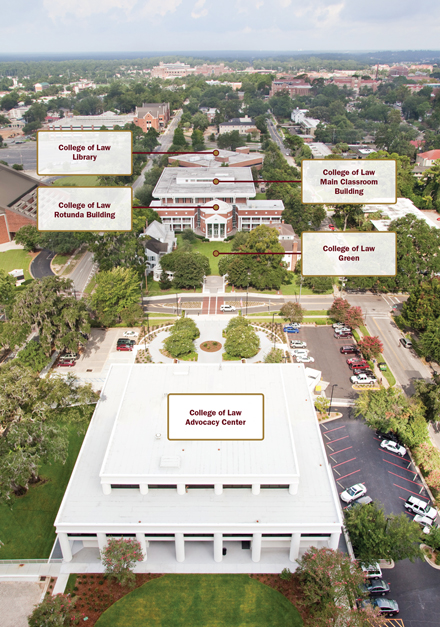 U.S. News & World Report (2023) rates Florida State as the 56th best law school in the nation. Florida State's environmental law program is ranked 19th best nationally.
According to preLaw magazine (2021), Florida State is the nation's #4 law school for government careers and #17 in the nation for public defender/prosecutor jobs.
According to American Bar Association data, Florida State is the nation's 23rd best law school in terms of 2022 graduates who were employed in full-time, long-term bar passage required or J.D. advantage jobs or who were pursuing graduate studies on a full-time basis within 10 months of graduation.
Florida State is the #2 law school in the nation for best student quality of life, according to The Princeton Review (2023). Florida State is also ranked the nation's #7 law school for best professors.
preLaw magazine (2022) ranks Florida State the nation's #8 best value law school.
The Black Student's Guide to Law Schools and Firms (2019) ranks Florida State among the nation's top 5 southern law schools for black students. Florida State is the only Florida law school on the list.
According to a 2018 study of law faculty scholarly impact, our faculty is #1 in Florida and #29 nationally.
Click here for other highlights.