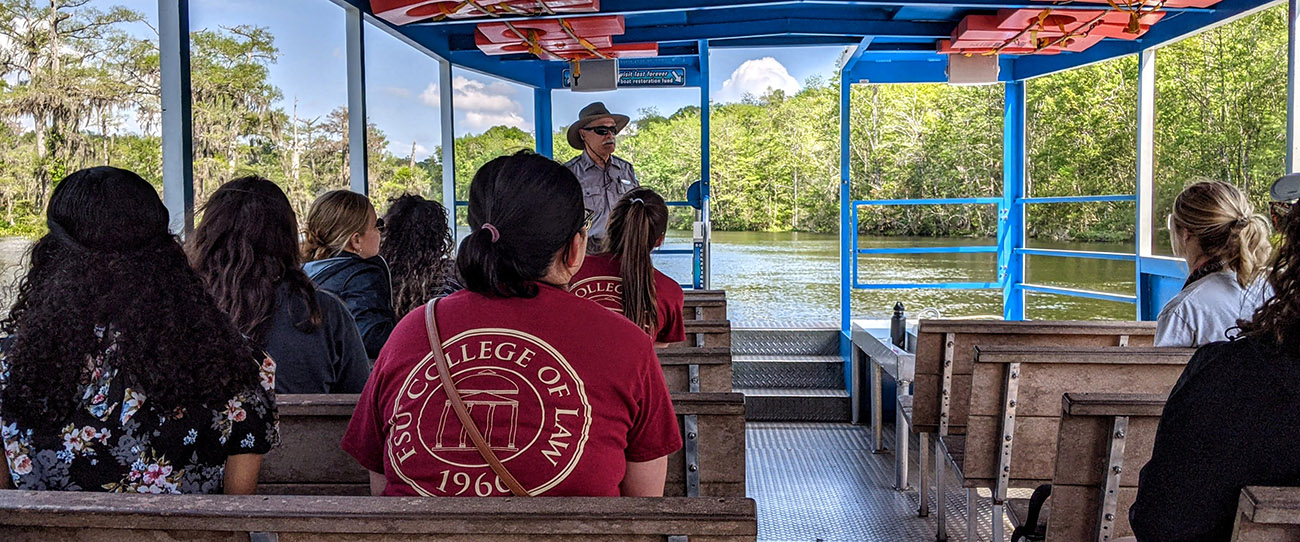 The College of Law awards merit scholarships to admitted students with a demonstrated interest in environmental, energy or land use law. These scholarships include the following:
Terry and Linda Cole Environmental Law Scholarship
The income distributed from this $200,000 endowment is used for scholarships awarded to students in the LL.M. in Environmental Law and Policy program, students pursuing a Certificate in Environmental, Energy and Land Use Law, and students who are members of the Journal of Land Use & Environmental Law. 
Goldstein Scholarship
The Goldstein Scholarship is awarded to outstanding students with a demonstrated interest in environmental law. 
Gunster Scholarship
The Gunster Scholarship is awarded each year to a second year law student who has demonstrated an interest in pursuing a career in environmental law and who has an outstanding academic record. 
Bellamy Scholarship
The Bellamy Scholarship is awarded to female law students with an aptitude for, and an interest in, environmental and government law. 
McLear Scholarship
The Beverly McLear Scholarship is awarded to female law students with an interest in environmental and public interest law.
Professor David L. Markell Memorial Scholarship
The scholarship is supported by private donors and provides support to FSU Law students who have demonstrated interest in and commitment to environmental law. The scholarship also serves as a tribute to Professor Markell's outstanding legal scholarship, tireless work ethic, kindness, and mentorship. Eligible recipients shall be students who (1) are pursuing the Environmental Law Certificate, (2) are members of our Journal of Land Use and Environmental Law, (3) have demonstrated consistent work and/or volunteer experience in the field of environmental law, and/or (4) have demonstrated an interest and/or commitment in some other way to protect the environment.
The scholarship is currently being administered by the FSU Law Student Advancement Office.