The COVID-19 Veterans Legal Clinic provides free legal services to veterans on civil matters related to the COVID-19 pandemic in the areas of housing, consumer, stimulus check assistance, unemployment compensation benefits and SNAP benefits (food stamps). 
Under the supervision of licensed attorneys, second- and third-year law students enrolled in the clinic gain valuable legal experience as they assist veterans. Clinical Professor Darby Kerrigan Scott directs the COVID-19 Veterans Legal Clinic and Adjunct Instructor Jamie Braun focuses on case management for the clinic. The clinic is partially funded by The Florida Bar Foundation. 
"We are thrilled to launch the new COVID-19 Veterans Legal Clinic this fall, which aims to serve veterans facing civil legal issues caused by the COVID-19 pandemic. We are grateful for the support of the Florida Bar Foundation, which enables us to provide students with valuable hands-on experience while meeting a critical community need."  – Professor Scott
Any veteran who resides in the Second Judicial Circuit (Franklin, Gadsden, Jefferson, Leon, Liberty and Wakulla Counties) and is interested in inquiring about services may call the COVID-19 Veterans Legal Clinic at 850.644.9928. Financial qualifications apply. 
---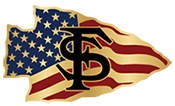 Florida State University is committed to becoming a national beacon of veteran support and success. Find out more about our FSU Student Veterans Center.