Florida State University College of Law launched a new clinic for veterans in January 2018. The Veterans Legal Clinic provides free legal services to veterans. The clinic handles a wide variety of cases, including driver's license reinstatements, family law cases, expunging criminal records, clemency applications and landlord/tenant cases. Under the supervision of licensed attorneys, second- and third-year law students enrolled in the clinic gain valuable legal experience as they assist veterans.
The Tallahassee Veterans Legal Collaborative, a group founded by Tallahassee attorney Dan Hendrickson, saw a need for and conceived of the Veterans Legal Clinic. Clinical Professor Jennifer LaVia directs the activities of the Veterans Legal Clinic.
Any veteran who is interested in participating may call the Veterans Legal Clinic at 850.644.9928.
Veterans Legal Clinic in the News
Veteran's clinics, license restoration program ready for replication
The Florida Bar News | January 1, 2019
Pro bono collaboration supports U.S. veterans in North Florida
Florida Bar Foundation  |  October 27, 2017
---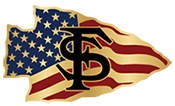 Florida State University is committed to becoming a national beacon of veteran support and success. Find out more about our FSU Student Veterans Center.
title-inside title-centered
2