David L. Markell (1953-2021)
---
David L. Markell (1953-2021)
Image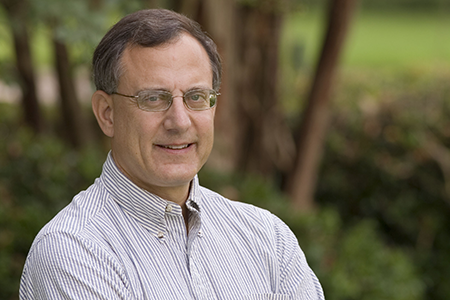 David L. Markell (1953-2021)
Position
Professor Emeritus
Contact Information
Florida State University
College of Law
Advocacy Center, Room A227E
Tallahassee, FL 32306-1601 
Phone: 850.644.7692
Fax: 850.644.7282
dmarkell@law.fsu.edu
Education
J.D., University of Virginia, 1979
B.A. Brandeis University, 1975
Professor Emeritus David Markell published six books and more than 50 articles and book chapters on topics including climate change, compliance and enforcement, and North American environmental law and policy. One of his books was cited as "the most outstanding work of legal scholarship in the field" of administrative law and earned the annual ABA Section of Administrative Law and Regulatory Practice Award for Scholarship. Since 2000, four of his articles have been selected by peers as among the best law review articles in the field of environmental law. Three other articles have been selected as finalists for this honor.
Over the course of his career, Markell served as the David Sive Visiting Scholar at Columbia Law School, and as a visiting professor at the University of Virginia School of Law, Lewis & Clark College of Law, Melbourne Law School (Australia), and IDC Herzliya Radzyner Law School (Israel).
Markell's extensive government experience included service with the NAFTA Environmental Commission, the United States Department of Justice's Environmental Enforcement Section, U.S. EPA Region 1, and the New York State Department of Environmental Conservation (as acting deputy commissioner of the Office of Environmental Remediation and as director of the Division of Environmental Enforcement). Markell also served as a member of the U.S. EPA National Advisory Committee, as an external advisor to the Government of Canada's Office of the Auditor General, and as a mediator and expert witness.
Markell served as the FSU College of Law Associate Dean for Academic Affairs (2007-2008), Associate Dean for Environmental Programs (2012-2015), and Associate Dean for Research (2016-2018). He was a recipient of the FSU University Graduate Teaching Award (2016-2017).
Select Publications
Environmental Protection: Law and Policy (with Dan Bodansky, William W. Buzbee, Robert L. Glicksman, Emily Hammond & Daniel R. Mandelker) (8th ed., Aspen Law & Business 2019)
An Empirical Assessment of Agency Mechanism Choice (with Robert L. Glicksman & Justin Sevier), 71 Ala. L. Rev. 1039 (2020)
Unraveling the Administrative State: Mechanism Choice Key Actors, and Regulatory Tools (with Robert L. Glicksman), 36 Va. Envtl. L.J. 318 (2018)