Amelia "Mel" Rea Maguire: Challenge Accepted
---
Amelia "Mel" Rea Maguire: Challenge Accepted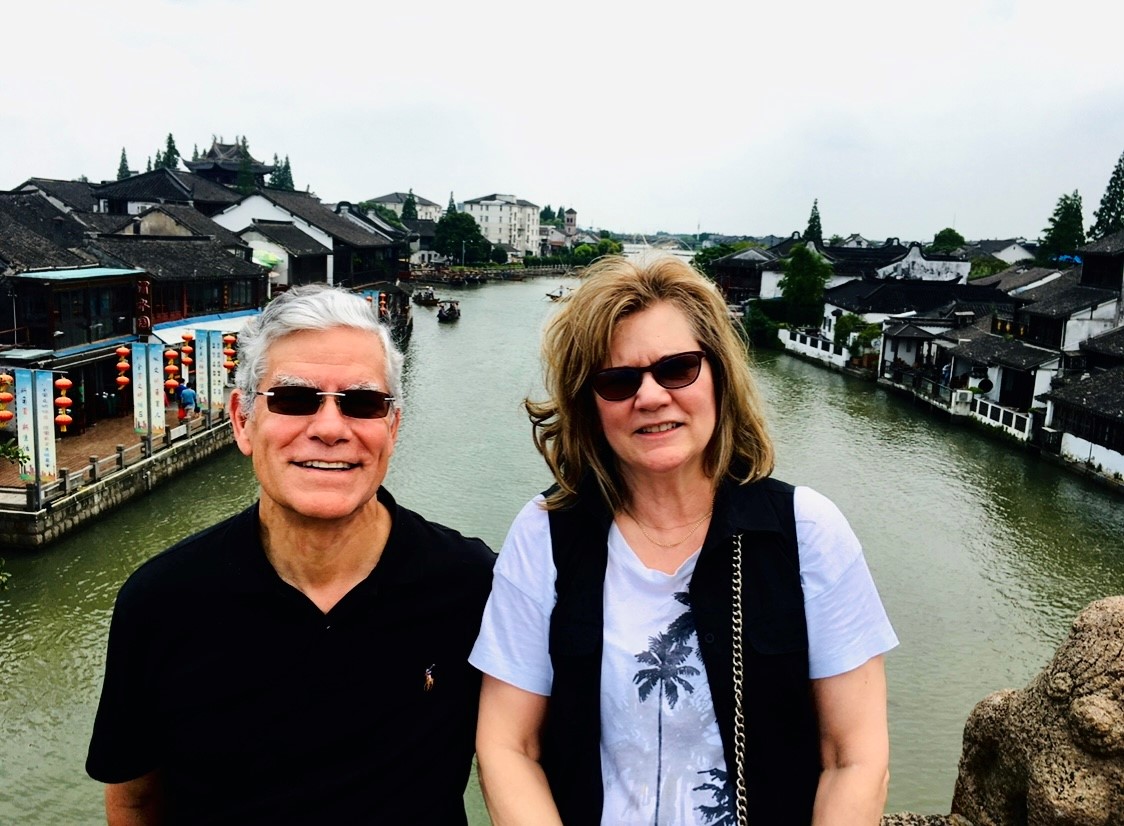 Amelia "Mel" Rea Maguire relishes taking on new challenges and devotes herself wholeheartedly to each new endeavor. Perhaps that is why she has experienced much success in a wide variety of roles throughout her career. Maguire believes a major reason for the steep slope of her career trajectory is that she had a southern mother and her father was a United States Coast Guard officer.
"I was as a military brat. We moved every 18 months but had a deep sense of place provided by my mother," recalled Maguire. "That set my ability to be flexible, stay grounded and look at opportunities."
Throughout her career, the FSU Law Class of 1986 graduate has worked as a teacher, as the leader of a state agency, on political campaigns, as an associate dean in higher education and as an attorney at two global law firms. She now serves as president of REA International, a business advisory consulting firm, with global clients interested in starting companies in Florida.
"What I like most is the challenge of not knowing and then figuring out what to do. I like solving a problem. If I don't know something, that is what I want to do. I think change and remaining flexible and standing back, assessing what was going on and understanding how to move into new environments set the beam on which I walk."
Once Maguire accomplishes something, she typically is ready for a new challenge. Helping businesses overcome obstacles is an ideal role for her.
"Most of the companies I have represented (pre-COVID) were multimillion dollar companies, but didn't necessarily have a presence in the United States. I would advise them on different aspects of what they needed to do—on finding a lawyer and an accountant, on economic development incentives and on corporate regulatory aspects of creating a viable business platform in the U.S. I introduce them to people in the community they need to meet."
Since the spread of COVID-19, Maguire's business activities have changed, but she has found new ways to stay busy and to thrive. Her pursuits include taking up tai chi and increasing her creative writing efforts.
"I started taking writing courses out of New York and Miami," said Maguire, who is currently working on a draft of a creative non-fiction piece. "My research is from 1830 through 1900 about the migration of the planter class out of Virginia to Mississippi. They were given Indian lands by President Andrew Jackson in the 1830s. The facts and the history are true. The characters and dialogue are fictionalized. It's an area I've been interested in for years."
During the COVID lockdown, Maguire and her husband, Jose Gelabert-Navia—a former dean of the architecture school at the University of Miami—walk every morning and they bought "Townie" bicycles to ride frequently around Coral Gables. Pre-pandemic, the couple enjoyed entertaining at their home, traveling all over the world, going to the movies and dinner with friends, and visiting art museums and cultural events.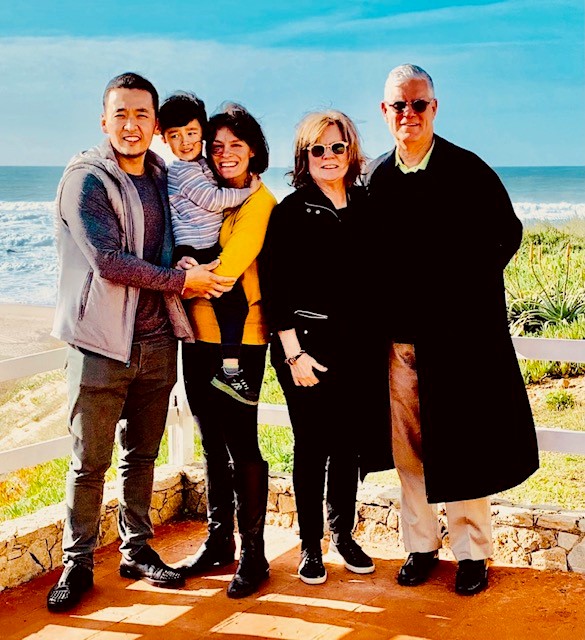 The couple stays connected with friends and family through Zoom parties. Their family includes newborn grandson Julian, 5-year-old grandson Navian, daughter Caroline and son-in-law Sage.
Maguire has also ramped up her pro bono and charitable work. She is passionate about her board work with the Florida Justice Institute, which advocates for prison reform and against housing discrimination. She also serves on the Coast Guard Foundation and The Florida House boards and on the law school's Board of Visitors. Maguire is an enthusiastic supporter of FSU Law's business program. In 2002, she established an endowment for the annual Amelia Rea Maguire Business Law Lecture. The lecture series grew out of Maguire's passion for the intersection of law and business.
During her time as a partner at Holland & Knight LLP and Steel Hector & Davis LLP, Maguire observed that many lawyers did not have strong business knowledge to best understand clients' needs. "I realized lawyers worked in silos," recalled Maguire. "They knew the law, but lawyers didn't necessarily understand the business, the industry or the products of their clients. They were disconnected from the business. I think the intersection of law and business is the center of the wheel for which lawyers advise and clients decide. Business knowledge allows lawyers to move forward the clients' objectives in an ethical manner."
Maguire's endowment is spurring change through annual lectures for students and alumni interested in business law. Additionally, she used the 2021 lecture to bring awareness to another topic which requires adjustment within law firms—Diversity, Equity and Inclusion (DE&I). As founder of Holland & Knight's Women's Initiative in 1992, Maguire worked diligently to "help women find a platform for economic viability—in client development, in client representation and in pay." She saw this year's DE&I panel as a way to bring progress in law firms for underrepresented groups. The panel featured DE&I experts, including Holland & Knight's firm-wide diversity partner and Stearns Weaver Miller's Diversity Committee chair, who provided perspective on the work being done, and the progress still needed, to address law firm support for a strong multi-cultural environment.
Above all, Maguire encourages recent alumni of the law school to get involved in and support the college's programs. "Even if your first donation is $25, set yourself up to give every year," Maguire said. "As you start to make more money, give back more to the school. You should pick an area that is your passion. Equally important as giving money is giving time—mentor students, help students find jobs, do those things that someone probably did for you."
Paying it back and "civic rent" are important tenets by which Maguire lives. "I had a lot of help. I am extremely motived and I work hard, but I also was cultivated and supported by some pretty important people who helped me move forward—like Sandy D'Alemberte, Wayne Mixson, Chesterfield Smith and Bob Graham. They championed me. They saw something in me that gave them the desire to help me. What I owe to them and others is to turn around and help the people who come after me."
As printed in the 2021 issue of Florida State Law magazine.