YLD President Gordon Glover ('05)
---
YLD President Gordon Glover ('05)
Merging the Law and Technology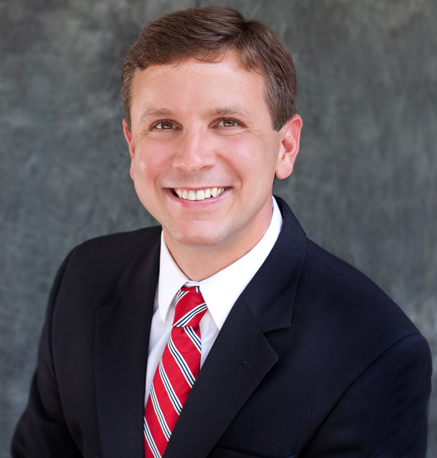 On June 26, 2015, Gordon Glover took the oath to become the 67th president of The Florida Bar Young Lawyers Division (YLD). In doing so, Glover became the third FSU College of Law alumnus to hold the post in the past five years.
As the leader of the Bar's largest division, Glover has been traveling the state representing the YLD and speak­ing with other young lawyers about how the YLD can assist them. He is passionate about helping new attorneys successfully transition into the practice of law and develop a book of business. The way Glover practices law today is vastly different from before he became president-elect and then president of the YLD.
"In the past two years, since I've had to travel almost every week with Bar activities, I'm doing a lot virtually on the computer at night, on the week­ends, and in between meetings," said Glover, who founded The Glover Law Firm in 2012. He has been practicing plaintiff's personal injury law in Ocala since graduating from the FSU Col­lege of Law in 2005.
"I opened my own firm while my wife was pregnant with twins," recalled Glover, who resides with his family in Ocala. "I have an office in The Villages and one in Ocala and I share office space with other attorneys in both locations. I do not know if you've ever been to The Villages, but you can't appreciate it until you see it. There are 100,000-plus retirees that live there. It's a great market. There were not a lot of law firms there when I went out on my own, so I saw an opportunity and I have attempted to capitalize on it. The majority of my case load is in The Villages at this point.
"In The Villages, I have quite a few golf cart accident cases since that is what most people drive to get around town. In fact, some golf carts are considered low-speed vehicles, which means they can travel up to 25 miles-per-hour and can be driven on the highways. The Villages really is a place like no other."
Glover's decision to hang his own shingle was based, in part, on his belief that he could harness technology to run a firm with relatively low overhead costs and, therefore, make more money.
Embracing technology has also helped him succeed as YLD president.
Not surprisingly, much of Glover's Florida Bar service revolves around technology. His YLD initiatives include training young lawyers on how to start and operate a virtual law firm, hosting webinars that highlight technological tools lawyers can employ, and col­laborating with web-based legal service providers to connect young lawyers with work opportunities. In addition, Glover serves on the technology subcommittee of the Bar's Vision 2016 Commission.
"One of the main reasons for the Commission is that there is a huge justice gap in America and Florida," said Glover. "In Florida, it is estimated that 80% of low to moderate income individuals have unmet legal needs. My focus this year is to look at what we can do to help reduce the justice gap, while at the same time help young lawyers get training and work. The 80% unserved market is estimated to be valued at $45 billion, so there is a huge opportunity for young lawyers to get a piece of that pie, while at the same time gaining great experience. And it's not complex work."
"One of the things we're working on is revamping The Florida Bar's referral service by partnering with an online legal service provider that has the technology to connect the unserved segment of the population with lawyers that need work. There are companies out there that do it now and it's a booming market. I recently learned that last year, investors pumped more than $1 billion into legal technology companies.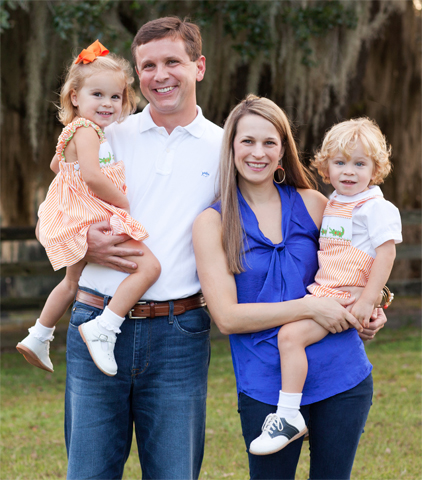 It is our hope to partner with one of the top legal technology companies in order to make it easy for Florida lawyers to connect with those in need of legal services. I truly believe that a robust online platform will not only help to fill the justice gap, but also help lawyers tap into a new market of potential clients."
Glover's priorities also include state­wide initiatives to encourage more diversity on the judiciary and to support young women lawyers in their profes­sional and personal growth. Prompted by 2014 survey results showing that the most important issue for young lawyers is quality of life, Glover is also focused on how the YLD can help members in terms of health and wellness.
Glover urges all young lawyers to get involved in The Florida Bar. "It's impor­tant, in particular, for young lawyers to get engaged and stay in tune with what's going on in the rapidly changing legal marketplace. The decisions made today will impact young lawyers more so than any other segment of the profession. They need to stay informed and really voice their opinion because their opinion mat­ters and people are listening, especially the decision makers within the Bar."
Although he is passionate about his Florida Bar service, Glover is looking forward to growing his practice after his presidential term ends next summer. For now, Glover attends to his non-Bar work after the sun has set.
"I work when I can," joked Glover. "It is usually at night after my kids go to bed. It's a balancing act, but I've been able to pull it off so far."
Now three-and-a-half, Glover's twins, Elsa and Bennett, and his wife, Ashley, often join him as he travels around the state for the Bar.
The Glovers met when they were freshmen at the University of Florida. "She joined a sorority and I joined a fraternity. Two weeks into my freshman year, my fraternity had a social function with her sorority. We met that evening through a mutual friend that I have known since preschool."
The two took different paths upon graduating from UF, but started dating after they were paired to walk down the aisle together at a wedding shortly after Glover graduated from law school.
They married two years later in New Orleans and have lived in Ocala since. Their close proximity to Glover's home­town of Gainesville is convenient, as the Glovers enjoy attending Gator football games. The twins attended their first game in "The Swamp" in 2014.
"They're cute, but they are wild," joked Glover about his kids.
Glover credits his wife, who works from home as a recruiter, with being a wonderful mother. He is thankful that she allows him plenty of time to run, which Glover says is his "release." Glover has already run one marathon and looks forward to a time when he can run another. Perhaps that time will come after his YLD presidency ends next summer.
As printed in the fall 2015 issue of Florida State Law magazine.