Marcelo Llorente ('01)
From Politics to Practice to Family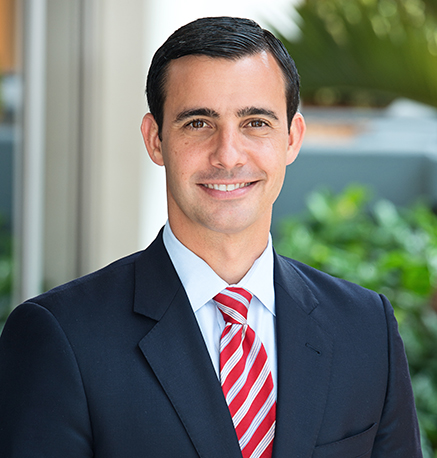 Growing up around politics, Marcelo Llorente realized that serving your community was a great calling. His Jesuit high school education further instilled in him a deep commitment to community service.
Llorente aspired from a young age to become an attorney and serve in an elected office. Although it was his dream, Llorente never imagined running for office would come so early in his career. He first considered running while he was in his third year of law school at Florida State and clerking at Bryant Miller Olive.
"I remember during 2001, it was a redistricting year," recalled Llorente, who graduated from FSU Law in May of that year and was first elected to the Florida House of Representatives in 2002. "Being around the political and legislative environment, I realized the district I grew up in was going to be vacated by a legislator who could no longer seek reelection due to term limits."
Because of the redistricting process, the seat was most likely going to switch to Republican and Llorente had been a Republican since registering to vote. He began determining what it would take to run and win, and officially entered the race in January 2002.
"I was humbled to receive a great deal of support from my community and was so privileged to be elected," said Llorente about his first of four successful legislative campaigns. "I'm very proud of the work we did during the eight years in the Legislature, especially being as young as I was at the time and rising up through the leadership in the House – being appropriations chair and being able to work on important legislative and budgeting endeavors during challenging fiscal times for the state. It was a great honor and a unique experience that I will forever cherish."
While serving in the Legislature, Llorente also practiced law at Bryant Miller Olive. He spent close to a decade with the firm, opening the Miami office in January 2002 and developing his public finance and governmental law practice. He also found a strong mentor in Randy Hanna, a 1984 FSU Law alumnus who was previously the firm's managing shareholder.
"Randy has been an incredible part of my professional and political career," said Llorente, who still calls Hanna his mentor. "His guidance and friendship have been invaluable."
In August 2011, Llorente decided to be more entrepreneurial and opened Llorente & Heckler, P.A., where he continues to focus on public finance and also advises national and multinational companies through his government procurement practice. The firm also handles the transactional needs of many other companies on a general counsel-type basis. In addition, Llorente is managing partner at LSN Partners – a consulting firm that specializes in business development and government relations. Llorente describes the businesses as running on parallel tracks.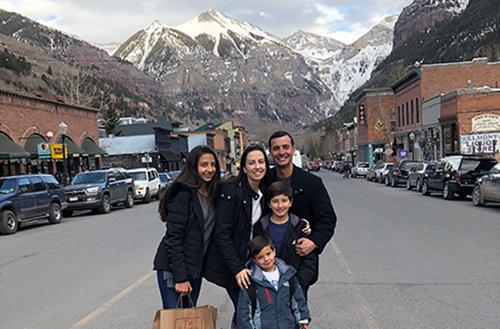 "Irrespective of whether our engagements are through LSN Partners or Llorente & Heckler, P.A., we are dedicated to providing strategic counsel to our clients in many jurisdictions across the country in order to maximize their opportunities for success." Llorente said.
Llorente relishes the diversity of his practice – both in terms of his clients and the many industries they touch. "It's exciting and challenging. We are afforded the opportunity to deal in different industries with C-suite executives and help guide some important corporate and business development decisions."
While his office is in Miami Beach, Llorente's clients operate around the nation.
"We have a national footprint and interact in many states, cities and jurisdictions across the country," Llorente said. "Our boutique firm is uniquely positioned to assist clients across the country due to an extensive network of relationships in many states. It's exciting to be able to access our relationships in order to address and assist client needs and pursuits."
Although he often finds himself away from home for work, Llorente makes it a priority to be in South Florida with his family as much as possible. He and his wife of 18 years, Cristina, have three children – 14-year-old Isabella, 11-yearold Marcelo and 5-year-old Nicolas. The couple met while vacationing with their families on Miami Beach when they were 10 years old. They grew up spending summers together and now enjoy taking their children back to the same area for vacations.
The Llorente family also enjoys traveling outside of Florida. Every year, they welcome in the New Year skiing in Snowmass, Colo., and last summer they visited Hawaii. When they are at home in Miami, Llorente enjoys coaching Marcelo's baseball team. A four-year letterman in baseball at Tulane University, Llorente has a deep love for the sport. He started playing when he was four years old – the same age that his son began playing. Coaching his eldest son's team for the last five years and seeing his love for the game is not something Llorente takes for granted.
"Every minute I spend with him and now our youngest son on the field is precious," he said. "Coaching them in little league is one of my life's greatest joys and has allowed me to relive some of my little league days, which were invaluable for me. The relationships formed and lessons learned on the ballfield continue to directly impact my life in a meaningful way. In fact, there were countless doors I knocked on during my campaigns where the residents remembered my family and I from my childhood days at the leagues in Miami-Dade County Parks." 
Having a flexible schedule that allows Llorente to spend more quality time with his children is one of the primary reasons he opened his own firm. "You can prioritize your time. Today's technology allows us to be connected to our clients around the clock whether you are physically sitting in the office or not. I try to make a conscious effort to be present and spend quality time with my family. Trying to balance family and work commitments is one of the greatest challenges, but it's often most rewarding to be able to leave the office early or fly back in time to make it to a practice or a game and surprise the kids." 
Although Llorente is not currently a public servant, he still finds ways to give back. He serves on the board of directors for Easter Seals of South Florida and volunteers at FSU Law, where he also created a scholarship to benefit law students.
"I am thinking more and more about finding ways to give back to organizations that have been impactful in my life and to my community," Llorente said. "Continuing to find meaningful ways to give back – whether it is to organizations or institutions like the College of Law or the high school I went to, those are things that are important to me – trying to pay it forward and pass on opportunities to other people." 
As printed in the 2018 issue of Florida State Law magazine.