BLSA Hosts Panel on Being an Anti-Racist Advocate
---
BLSA Hosts Panel on Being an Anti-Racist Advocate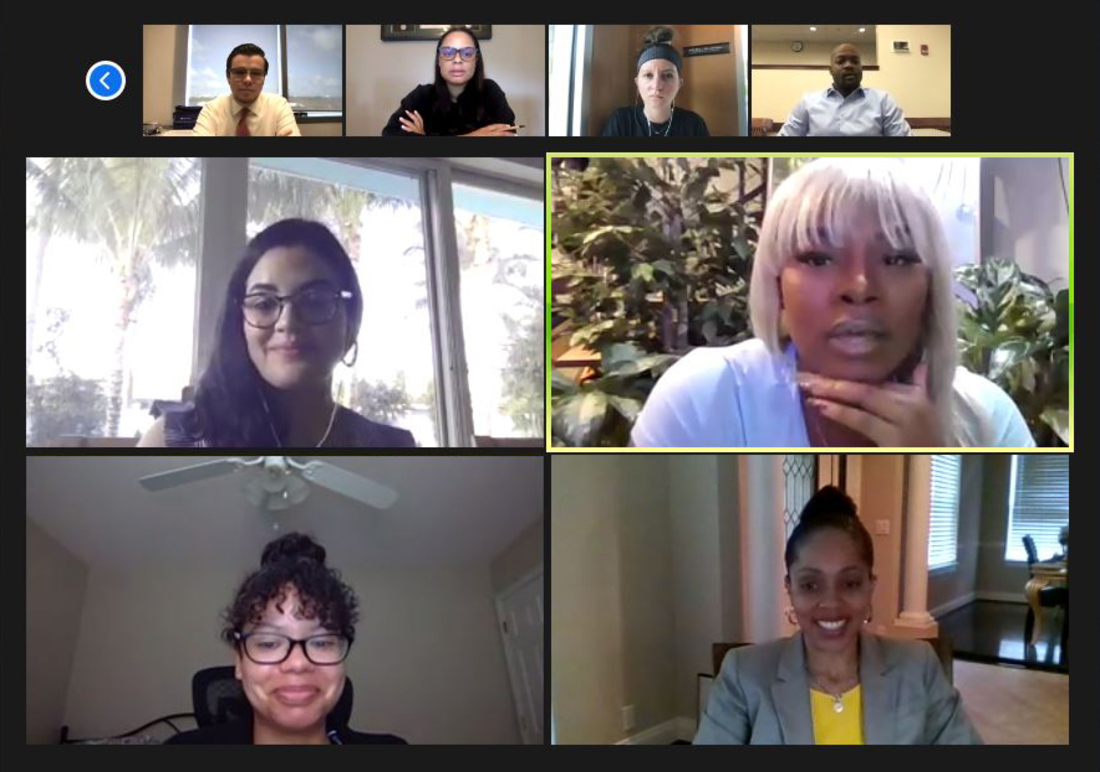 On Thursday, March 25, the Black Law Students Association hosted a "How to Be an Anti-Racist Advocate" panel, the final installment in their racial justice panel series. Panelists included Aramis Ayala, former state attorney for the Ninth Judicial Circuit of Florida; Kimberly Newberry, research and writing specialist for the Federal Public Defender's Office for the Northern District of Florida; and Olayemi Olurin, staff attorney for The Legal Aid Society of NYC. Flor Diaz-Wayt, attorney at the Second Judicial Circuit Public Defender's Office, moderated the event.
The panelists discussed what it means to be an anti-racist advocate, the importance of diversity in public defender and prosecutor offices, and the fact that clients encounter racism from the very beginning of the criminal justice process—from the areas that are policed and how they are policed, to who is arrested and the charges brought against them, to bond practices and the presumption of innocence.
"Sentencing through the criminal punishment code goes all the way through the beginning of how you were arrested, what is your background, whether or not you showed remorse, how is remorse shown," said Ayala. "The standards of remorse are based upon a different culture that is not necessarily the same for Black culture, or for Brown culture and others. So the reality is, the systemic racism exists from how we define legal terms of reasonable suspicion to how we ultimately apply punishment in the criminal justice system."
Panelists also discussed books and courses that helped them develop as anti-racist attorneys and talked about ways attorneys, particularly white attorneys, can be cognizant of how a client's race impacts the judicial process. Olurin said the first thing for advocates to do is to look at the fullness of their clients' experiences and realize the criminal justice system is not a systemic racism bubble removed from the rest of society.
Watch the entire video recording of the event online.
Published on April 9, 2021