FSU College of Law Moot Court Team Wins Another National Competition
---
FSU College of Law Moot Court Team Wins Another National Competition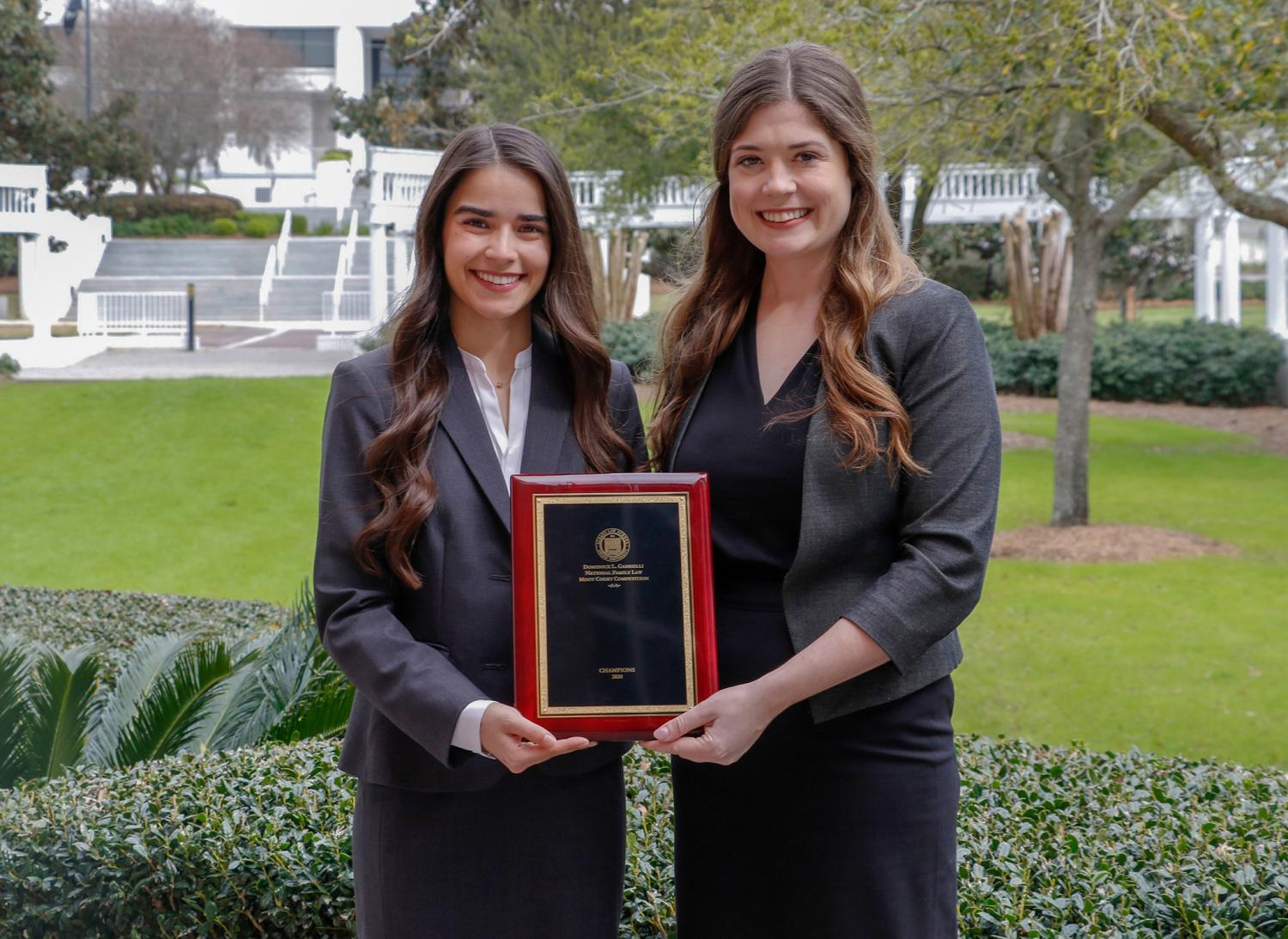 TALLAHASSEE — For the second week in a row, the Florida State University College of Law Moot Court Team has won first place in a national moot court competition. On Feb. 29, FSU Law won the 2020 Domenick L. Gabrielli National Family Law Moot Court Competition held at Albany Law School in New York. This is the fifth time Florida State has won the Gabrielli competition.
Twenty-seven law school teams participated in the competition, including a team from New York University School of Law, which Florida State's team beat in the final round of competition. Other competing law schools included Northeastern University, Seton Hall University, University of California (Hastings), University of Nevada—Las Vegas, Wake Forest University and William & Mary.
Winning team members are second-year law students Gabriela De Almeida, from Jacksonville, Fla., and Hannah DuShane, from Oxford, Fla. Barbara Busharis, who is an assistant public defender in Tallahassee and previously taught legal writing at FSU Law, coached the team to victory.
"We are extremely proud of our talented student advocates and their dedicated coach," said Dean Erin O'Connor. "Winning a second national championship in two weeks is extraordinary!"
Florida State's advocacy teams have a strong record of winning competitions. On Feb. 22, FSU Law won the 2020 Jeffrey G. Miller National Environmental Law Moot Court Competition. Since 2010, the Moot Court Team has won first place in 17 national competitions and in one international competition.