FSU Law Hosts Federal Judge Jill Pryor
---
FSU Law Hosts Federal Judge Jill Pryor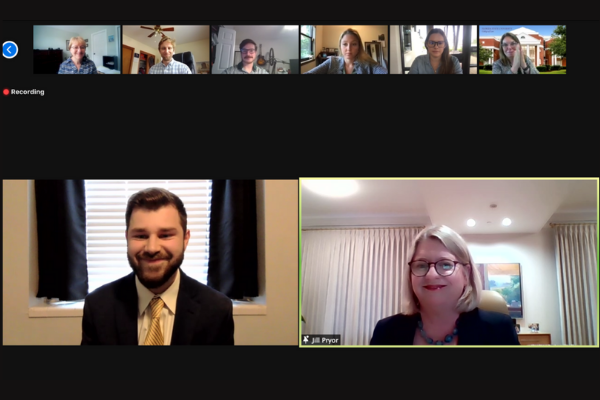 On Wednesday, March 31, the College of Law and the Student Federal Bar Association hosted the Honorable Jill Pryor, of the United States Court of Appeals for the Eleventh Circuit. The discussion was moderated by second-year law student Niko Athanas, who interned for Judge Pryor during the summer of 2020.
During a virtual presentation, Judge Pryor commented on what motivated her to become a judge and how her experience as a litigator shapes her judicial perspective. She also gave tips for effective oral arguments (and some oral argument pet peeves) and discussed the characteristics she looks for in law clerks. When asked what kind of opportunities she would advise students to seek out before applying for a judicial clerkship, Judge Pryor said there was no one formula. Personally, she looks for passion and follow-through—"showing dedication and determination in pursuing something that keenly interests you." 
"That could be a legal issue that you pursue on a journal, it could be a clinical program that you're passionate about, it could be moot court," Judge Pryor said. "To me, there's not a lot of value in joining a bunch of things in law school that you're really not interested in. What you should do is go deep in the things you are interested in—and it actually doesn't have to be in the law school, it could be something in the community, some kind of public service."
Judge Pryor was nominated to the U.S. Court of Appeals by President Barack Obama and was confirmed September 8, 2014. Previously, Judge Pryor was a partner at Bondurant, Mixson & Elmore, LLP, in Atlanta, where she specialized in complex business and commercial litigation, both at trial and on appeal. After law school, she clerked for Judge James Larry Edmondson, of the United States Court of Appeals for the Eleventh Circuit. Judge Pryor holds a law degree from Yale Law School.
Published on Aril 2, 2021