FSU Law Ranked 8th Best For Government and Public Interest Jobs
---
FSU Law Ranked 8th Best For Government and Public Interest Jobs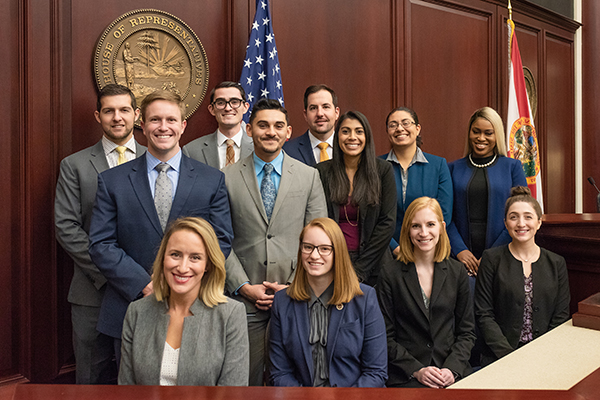 According to American Bar Association data recently analyzed by Law.com, FSU Law is the nation's eighth best in terms of law schools with the highest percentage of Class of 2018 graduates who obtained government and public interest jobs.  
A large percentage of FSU Law students aspire to work in government and public interest positions, and the College of Law provides a wide variety of experiential opportunities in these areas. These opportunities include externships at state agencies and in public defender and state attorney's offices, and representing clients through the clinics of the Public Interest Law Center.
Because of the law school's location, students are also able to easily work at the Capitol and participate in the Gubernatorial Fellows and Legislative Intern programs – year after year, FSU Law students comprise a majority of the fellowship and internship seats. The College of Law also awards several privately funded summer scholarships that allow students to work at public interest organizations in major metropolitan areas. In recent years, students who have earned those scholarships have spent summers working for the Human Rights Institute of the International Bar Association in London, Emory Summer Child Advocacy Program, Department of Justice Office of Immigration in Washington, D.C., National Housing Alliance in Washington,D.C., Disability Rights Florida in Tallahassee, Bet Tzedek (House of Justice) in Los Angeles, GLAD Legal Services in Boston, and American Civil Liberties Union offices in Atlanta, Miami and New York City. 
Through all of these and many more opportunities, students obtain valuable hands-on experience in their chosen areas that they can use to immediately make an impact in post-graduation employment. You may learn more about our externship offerings here. To learn more about the Public Interest Law Center, click here. 
Published on June 21, 2019