Homecoming 2019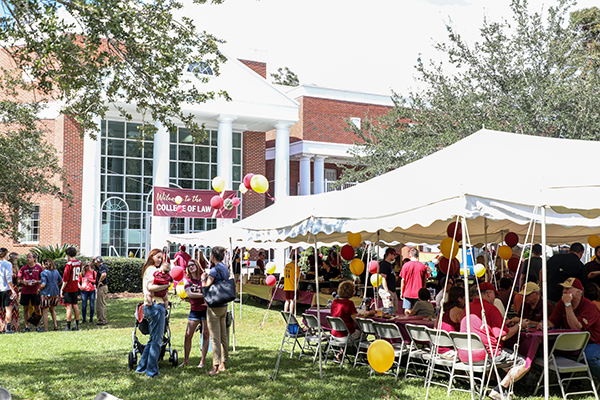 Homecoming 2019 will take place during the weekend of Friday, October 25. The festivities kick off with the university's annual parade, which will begin at 2 p.m. on Friday. Then, that evening, FSU Law will host the Alumni Reunion Reception from 6-9 p.m. This year's event is being sponsored by McConnaughhay, Coonrod, Pope, Weaver & Stern P.A., and will take place at the firm's Tallahassee office.
On Saturday, October 26, all alumni are invited to the Alumni Association Board of Directors Meeting and Alumni Tailgate Party at the law school. Times for both events will be determined after the Syracuse vs. FSU football game start time is announced. 
On Sunday, October 27, FSU Law will host a 50-Year Alumni Brunch, from 10 a.m.-12 p.m. In addition, there will be 10-year reunion events planned by the classes of 1979, 1989, 1999 and 2009. More information about Homecoming 2019 is available here. 
Published on August 5, 2019