Law & Risk Management Spring Break Course Taught Virtually
---
Law & Risk Management Spring Break Course Taught Virtually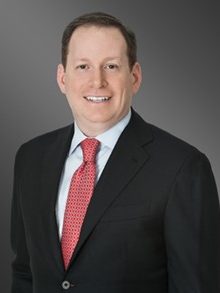 TALLAHASSEE—Last week, during the university spring break, FSU Law offered our annual and very popular one-week Law & Risk Management course taught by FSU Law alumnus Fred E. Karlinksy ('92), shareholder and global cochair of the Insurance Regulatory & Transactions Practice at Greenberg Traurig, P.A. In its eighth year, the course included 30 second- and third-year law students, as well as 26 students from our Juris Master degree program. This year, due to COVID-19 precautions, the course was conducted entirely online.
"We made the decision to transition to a virtual class four days before the class started," Karlinksy said. "It was not an easy decision because this is a large class and the class relies on class participation and guest speakers. But it was
the right decision."
The course entailed 30-hours of coursework on Zoom, over four days. FSU Law Director of Technology Matt Mortimer and course teaching assistants, 2Ls Eden Marcu and Brooke Stewart, helped make the class a success. "In the end, we had nearly 30 guest speakers and class participation was fairly robust, including online chats before and after class." Karlinsky said. "Everything worked flawlessly and greatly exceeded my—and likely the students'—expectations."
The guest speakers were industry experts, including Jimmy Patronis (FSU bachelor's '96), cabinet member and chief financial officer of the state of Florida; Commissioner David Altmaier, of the Florida Office of Insurance Regulation; Michael B. Dobson ('16) (FSU bachelor's '13), policy director & special legal advisor at the Florida Department of Financial Services; Robert Henderson ('82), of USAA; Steve Johnson, Dunbar Family Professor of Law at FSU; Derek Silver (Dec '19) (FSU bachelor's '16), deputy director of government affairs at the Florida Office of Insurance Regulation; Gina G. Smith ('87), executive senior attorney at the Florida Department of Financial Services; Robin Westcott ('93) (FSU bachelor's '90), vice president and general counsel at American Association of Insurance Services; and many more.
Published on March 27, 2020