Moot Court Final Four Competition
---
Moot Court Final Four Competition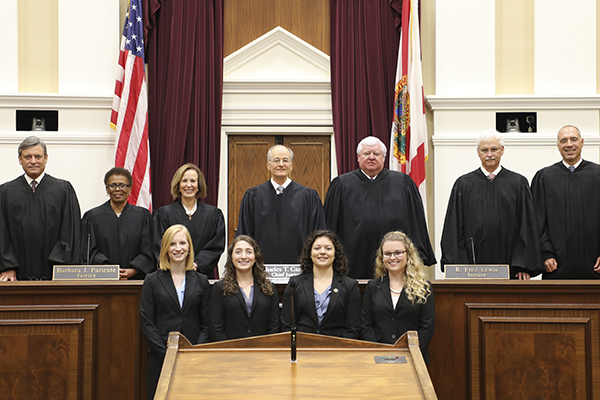 In November 2018, four students presented oral arguments before justices of the Florida Supreme Court during the annual FSU Law Moot Court Final Four Competition. Competitors included second-year students Kelsey Anthofer, Elisabeth Avilla, Melody Deatherage and Heather Raya. The justices selected Deatherage as Best Advocate.
FSU Law is tied for the most justices on the state's highest court compared to all law schools nationally. Two alumni from the class of 1987 sit on the court, Justice Ricky Polston and Justice Alan Lawson.
To view the entire live stream of the competition, visit our Facebook page.
Published on January 29, 2019