New COVID-19-Related Course Offerings for Fall 2020
---
New COVID-19-Related Course Offerings for Fall 2020
Press Date
August 28, 2020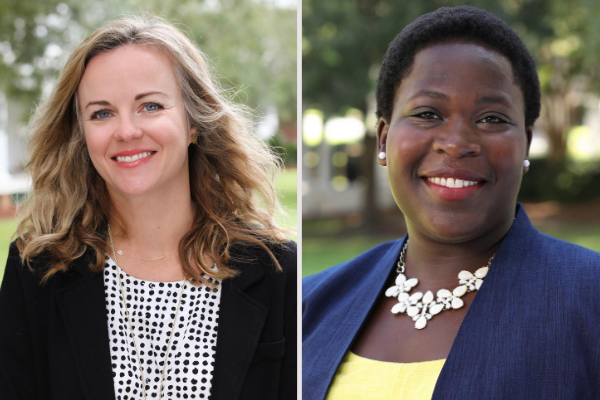 The COVID-19 pandemic has been the catalyst for two new course offerings this fall—a COVID-19 and Law course and the COVID-19 Veterans Legal Clinic. The three-credit COVID-19 Veterans Clinic course is being offered by the Public Interest Law Center (PILC). Student participants will handle cases for veterans related to the COVID-19 pandemic in the areas of housing, consumer and stimulus check assistance. The course is being taught remotely, but client meetings may be virtual, in person or a combination, depending on client and student preferences and the technological comfort and capability of clients. 
Clinical Professor Darby Kerrigan Scott ('07), director of the PILC Immigration and Farmworker Project, will be directing the COVID-19 Veterans Legal Clinic. Adjunct instructor Jamie Braun ('08) will be focusing on case management for the clinic. After conversations with community partners, the clinic is expecting a significant number of cases, especially when the governor's moratorium on foreclosures/evictions is lifted. The clinic is partially funded by The Florida Bar Foundation.
"We are thrilled to launch the new COVID-19 Veterans Legal Clinic this fall, which aims to serve veterans facing civil legal issues caused by the COVID-19 pandemic," Scott said. "We are grateful for the support of The Florida Bar Foundation, which enables us to provide students with valuable hands-on experience while meeting a critical community need." 
In addition, COVID-19 and Law is a new three-credit course taught by FSU Law Clinical Professor Carla Laroche, director of the PILC Gender and Family Justice Clinic. This new upper-level writing course focuses on the fact that in light of the COVID-19 pandemic, the legal profession will need to address questions about healthcare, employment, limited access to the courts, restrictions of civil rights and liberties, the spread of virus in prisons, the disproportionate harms to people of color, and the interaction between a pandemic and public protests. Through weekly readings, class discussions, student presentations and seminar papers, students will examine COVID-19's current and lasting effects.
Published on August 28, 2020