O'Connor Named New Dean of FSU College of Law
---
O'Connor Named New Dean of FSU College of Law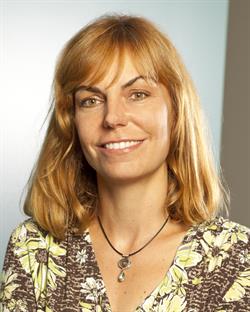 TALLAHASSEE — Erin O'Hara O'Connor has been named the new dean of Florida State University College of Law. O'Connor, the Milton R. Underwood Chair in Law and director of graduate studies for the Ph.D. Program in Law and Economics at Vanderbilt Law School, will begin serving as dean of the law school in July 2016.
"FSU's law school has incredibly strong fundamentals, including a top 25 law school faculty, an energetic, national award-winning student body, a hard-working and creative staff, and one of the nation's most dedicated and generous alumni communities," said O'Connor. "I am deeply honored to have the opportunity to help lead this impressive institution."
O'Connor has been teaching at Vanderbilt Law School since 2001. She is a noted scholar in several areas, including conflict of laws, arbitration and the law market. O'Connor served as associate dean for academic affairs for Vanderbilt Law School from 2008 to 2010. She is an advisor to the American Law Institute's Restatement of the Law Third, Conflict of Laws. She received her juris doctor, magna cum laude, from Georgetown University Law Center, where she was a senior articles selection editor on the Georgetown Law Journal. Upon graduating from law school and before entering teaching, O'Connor clerked for Chief Judge Dolores K. Sloviter, of the U.S. Court of Appeals for the Third Circuit. She has taught at other law schools, including George Mason University, Georgetown University and Northwestern University.
"We are all thrilled that Erin will be our next dean," said Dean Donald J. Weidner. "She is a first-class scholar, a proven administrator and a wonderful person."