PILC Coalition Helps Afghan Refugees
---
PILC Coalition Helps Afghan Refugees
Press Date
October 28, 2022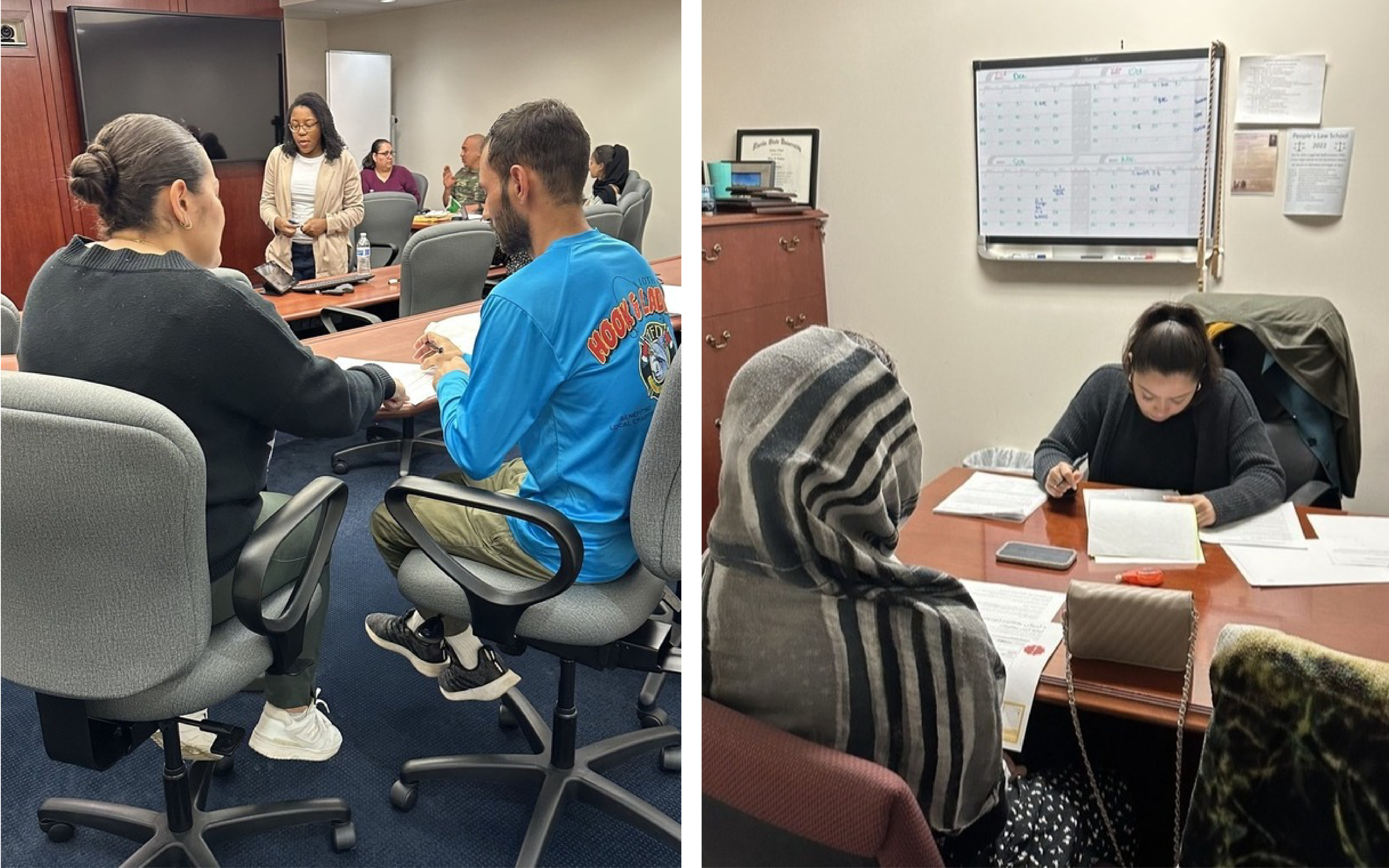 During the past year, the Public Interest Law Center's Farmworker & Immigration Rights Clinic (FIRC) has partnered with the International Rescue Committee, Legal Services of North Florida, and the FSU Center for the Advancement of Human Rights to provide free legal representation and resources to Afghan refugees in the Tallahassee community. The groups formed a coalition of law students, non-profit organizations, pro bono attorneys, resettlement agencies, and local faith organizations to assist the refugees. On January 22 and March 5, the coalition hosted legal screenings at the FSU College of Law, where 20 attorney, student, and community volunteers provided free legal consultations and identified potential pathways to humanitarian immigration relief and permanent residency for approximately 80 Afghan families. On June 25 and October 8, the coalition hosted Pro Se Temporary Protected Status (TPS) Clinics at the College of Law. Clinical Professor Ashley Hamill and Legal Services of North Florida's Daniela Donoso ('20) recruited and trained more than 70 attorney, student, and community volunteers, who successfully submitted TPS and work authorization application packets on behalf of 97 Afghan refugees residing in the Tallahassee area.
"I am so proud to have participated in the FIRC TPS Clinic, which so positively impacted our community. Through the strong leadership of Professor Hamill and Daniela Donoso, the TPS Clinic brought together amazing clients, exemplary students, and a force of pro bono attorneys to work toward a common, noble goal: protecting the rights of resettled Afghan families and assisting them in forging pathways to permanent residency," said volunteer attorney Cassadra DeCoste ('18).
We are very proud of the efforts of our students, clinical faculty members, and alumni on this project and the many others they selflessly undertake to serve the community!
Published on October 28, 2022