Professor Williams Hosts Feminist Judgments Workshop
---
Professor Williams Hosts Feminist Judgments Workshop
Press Date
November 20, 2020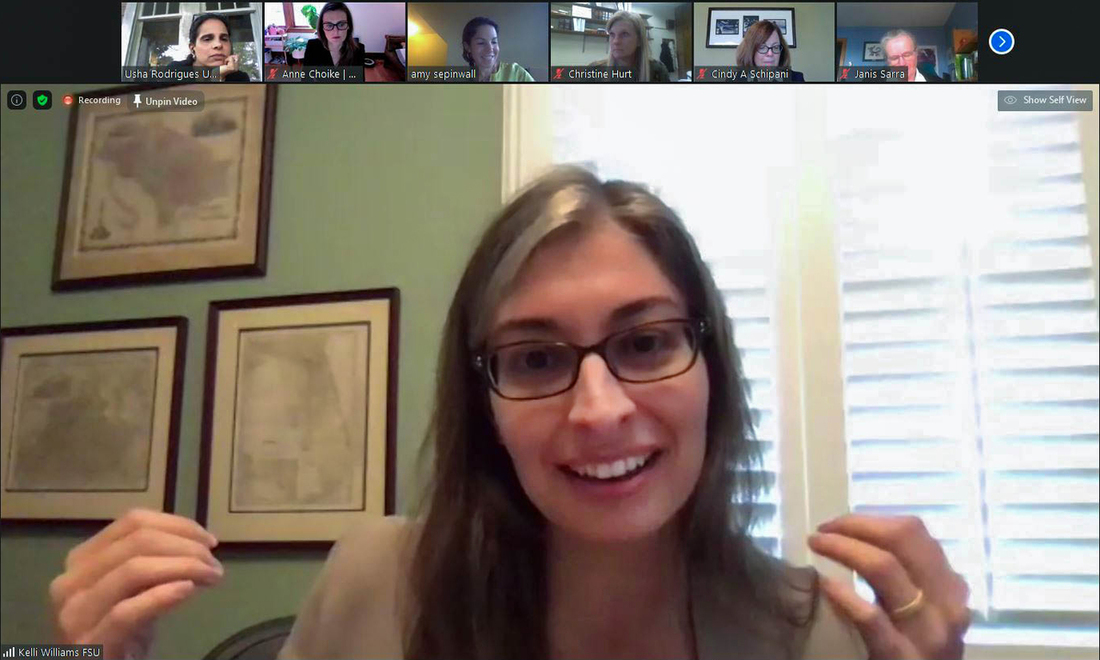 Last week, Kelli Alces Williams, the Matthews & Hawkins Professor of Property and FSU Law Associate Dean for Research, hosted the "Feminist Judgments: Rewritten Corporate Law" workshop. Originally scheduled to be on the FSU Law campus, the event was held November 12–13 via Zoom due to the COVID-19 pandemic. The workshop sessions centered around the in-progress book Feminist Judgments: Rewritten Corporate Law, which will be part of the Feminist Judgments series and co-edited by Williams, Anne Choike of Wayne State University Law School and Usha R. Rodrigues of University of Georgia School of Law. 
The workshop brought together the corporate and feminist theory scholars who are reimagining corporate law cases and one employment contract to discuss contributions feminist theory can make to corporate law.
"The small community of professionals who operate the largest corporations in the world is insular and overwhelmingly white and male," said Williams. "Applying a feminist perspective to corporate governance and corporate law allows us to see what the world would look like if corporations were governed by different individuals with different priorities."
During the two-day workshop, the book's 12-person advisory board and the 37 contributing authors/commentators were invited to discuss drafts of the book's rewritten opinions and commentaries for the 14 cases and one contract that will be included in the book. The book is expected to be published by Cambridge University Press in 2021.
Published on November 20, 2020