Students Monitor Federal Trial
---
Students Monitor Federal Trial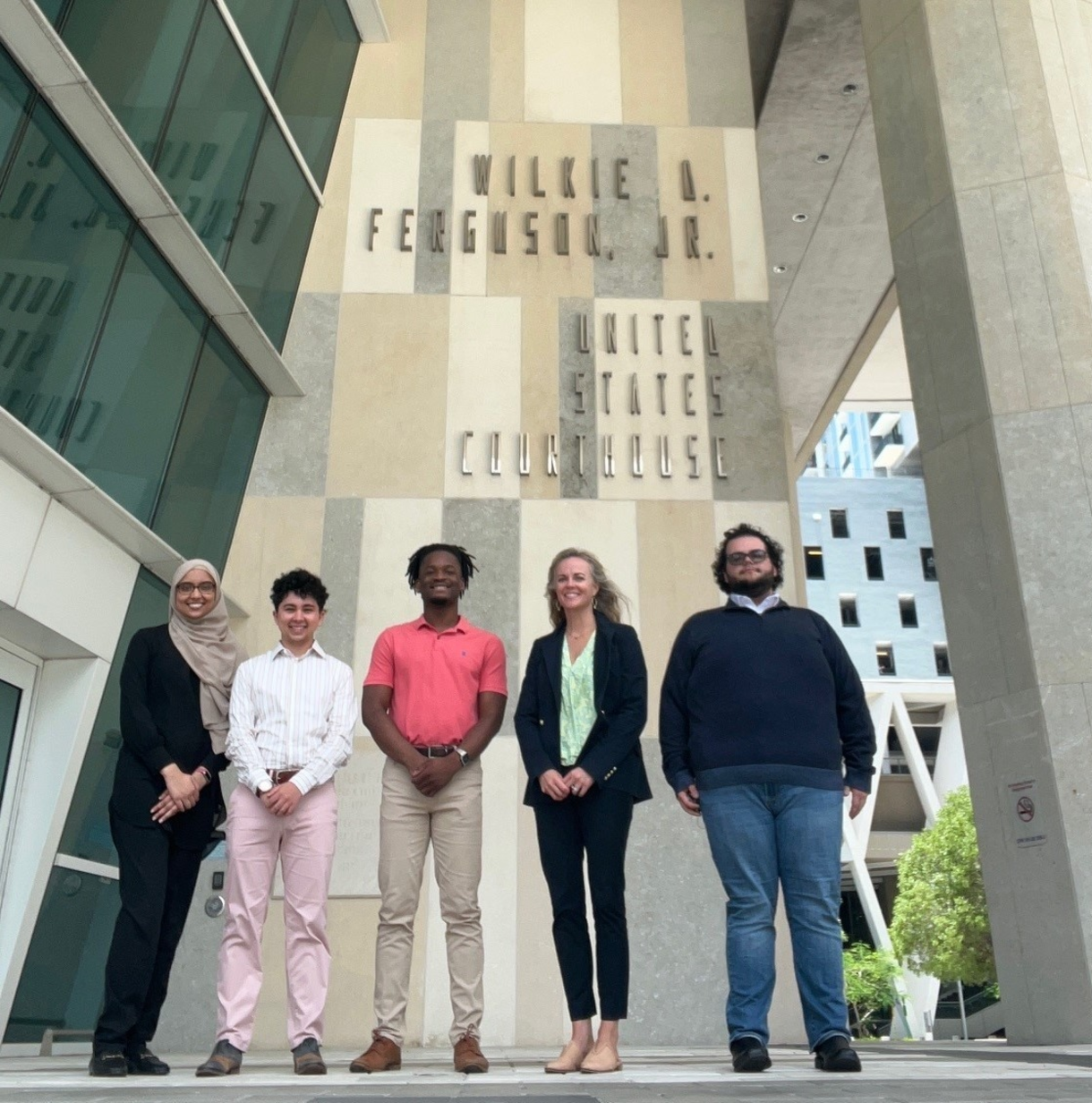 Students in the FSU Law Public Interest Law Center's summer 2022 International Human Rights Advocacy Clinic (IHRAC) spent the week of June 27 – July 1 in Miami monitoring a trial in a federal civil case. The case was brought under the Torture Victim Protection Act by family members of victims of the 1972 Trelew Massacre in Argentina represented by the Center for Justice and Accountability for extrajudicial killing, attempted extrajudicial killing, and torture. The defendant, Roberto Guillermo Bravo, a naturalized U.S. citizen, was the only officer involved in the massacre who had never faced accountability in a court of law. The jury found the defendant liable on all charges and awarded $24.25 million in total damages to the plaintiffs.
Summer 2022 IHRAC students Aziza Mohamadhossen, Ash Hoyt, Larry Lynn, and Leonard McCroan prepared daily reports that were translated into Spanish and published in English and Spanish online. The reports were widely read and quoted by news outlets. Spring 2022 IHRAC students Sophia Muina, Abigail Chapman, Max Dietz, and Melody Andrews performed preliminary work on this project, paving the way for the success of the summer students.
"This was a transformative experience for the students," said Clinical Professor Darby Kerrigan Scott, who directs IHRAC. "They learned trial advocacy skills and substantive human rights law while witnessing the extraordinary power of justice and accountability."
IHRAC offers students hands-on experience representing individual human rights survivors and international non-governmental organizations engaged in human rights advocacy.
Published on July 22, 2022