Virtual Admitted Students Day and Other Admissions Innovations
---
Virtual Admitted Students Day and Other Admissions Innovations
Press Date
April 23, 2021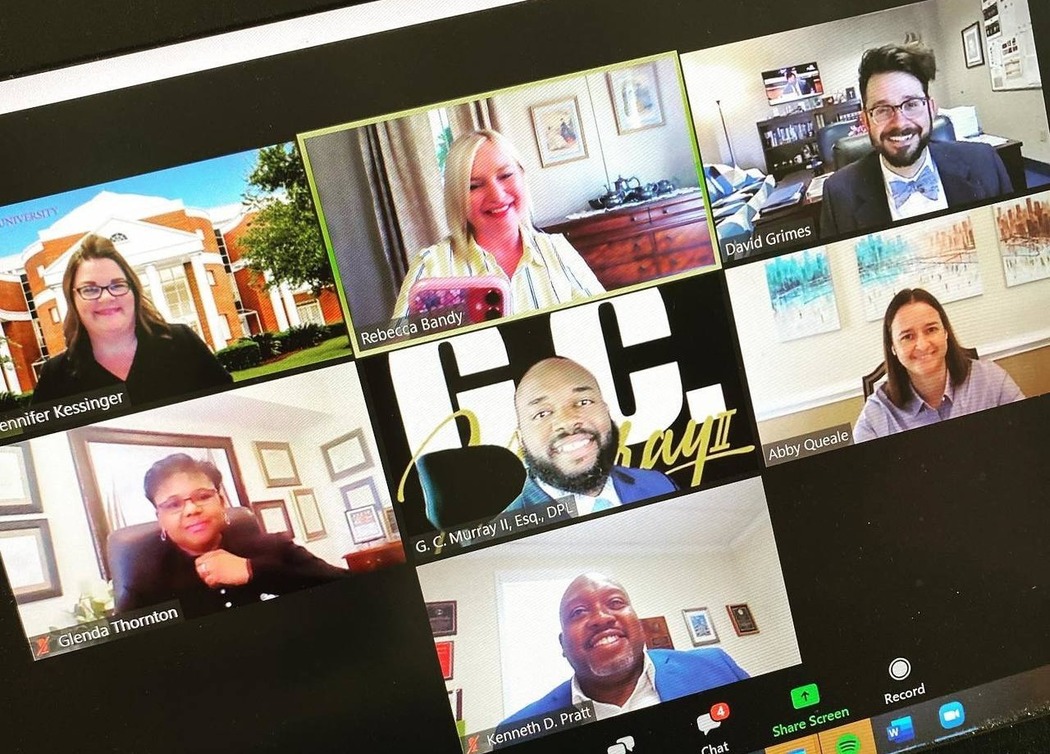 For the second year, the College of Law was unable to host our traditional, in-person Admitted Students Day due to COVID-19 precautions. Still, our Admissions Office, led by Associate Dean for Admissions Jennifer Kessinger, utilized innovative approaches and hosted virtual preview events for admitted students over five weeks, from March 15–April 14. The virtual events were developed so admitted students could attain the necessary information and experiences to feel confident about joining FSU Law's vibrant and welcoming community.
The first three weeks of programming included a virtual tour and 18 sessions hosted by 30 different student organizations and extra-curriculars. This provided admitted students the opportunity to learn about these organizations, ask questions and engage with current law students. Professors Shi-Ling Hsu, Wayne Logan and Mary Ziegler provided mock classes as part of the virtual programming and each provided a law case for admitted students to read in advance of their participation. The final two weeks of programming included a faculty panel on the 1L experience, a session on "Taking Advantage of Career Preparation While in Law School," and separate panels on Student Advancement & Academic Programs, Clinical Programs, and Student Life. Alumni panels on both private sector law careers and non-traditional law careers were offered, as well as a session on public interest law careers. Students also had an opportunity to attend Zoom sessions with Dean O'Connor.
Additionally, the Admissions Office has been utilizing law student ambassadors in new ways during the pandemic. This academic year, the ambassadors participated virtually in various recruiting events, including student life panels, Latino Justice Law Day, law school fairs and Law School Admission Council digital forums. They created short videos encouraging students to apply, assisted with the creation of virtual 360-degree facility tours by the law school Technology Department, conducted professor interviews to provide content for social media, and hosted Zoom sessions for both prospective students and admitted students to discuss various topics. Student ambassadors also conducted live virtual tours with students via FaceTime and Zoom and continued the long-standing tradition of calling and congratulating admitted students personally.
Members of the law school's Alumni Association Board of Directors Recruitment Committee also rose to the challenge of connecting with students during the pandemic. Alumni on the committee collectively contacted more than 300 admitted students in the month leading up to the decision deadline.
Published on April 23, 2021