Abby Zielinski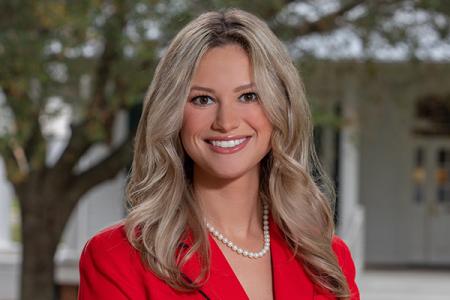 2nd Year
Undergrad
University of Alabama
Hometown
Brighton, Michigan
Area of Interest
Business law, corporate law
What do you feel is unique about Tallahassee or the College of Law?
I find the close community really unique to the College of Law. Everyone is always there to lend a hand when you need them and is always very supportive.
How have you interacted with our alumni network?
I have utilized our alumni network as tool to help meet and make connections in the legal field. The legal profession is already a small world, so gaining contacts from alumni who want to help you succeed is very helpful.
What has been your most challenging experience in the College of Law thus far?
The most challenging experience for me is not surprisingly finals season. However, it has taught me a lot about myself and my study habits as well as provided a great bonding experience with my classmates, as we are all going through the same exams.
Which professor has been particularly helpful to you during your time at the College of Law?
The professor who has been particularly helpful to me during my time at the College of Law is my Legal Research and Writing Professor Blenkhorn. She has been someone I could always go to for questions both about the material and law school in general.