Baleigh Brown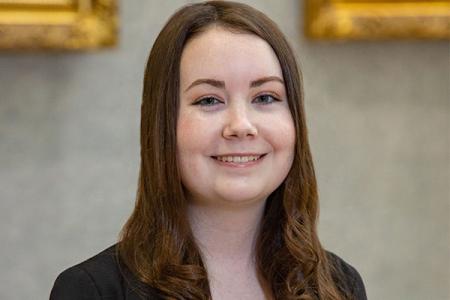 3rd Year
Undergrad
University of West Florida
Area of Interest
International human rights, litigation
Why did you choose the College of Law?
I chose FSU College of Law because of the school's reputation. I heard so many great things about the college from several alumni that I worked with. After learning about the success of the alumni and the opportunities to learn from the world-class faculty, I knew FSU was the right choice.
How have you interacted with our alumni network?
I previously worked with several FSU College of Law alumni, and they offered great insight into what the college has to offer when I was searching for law schools to apply to. Since I was accepted, I've stayed in touch with the alumni who helped me in my law school search. They have gone above and beyond to help me feel comfortable with law school and even helped provide input on picking my class schedule and giving study advice.
What has been the best experience you have had at the College of Law thus far?
The best experience I've had so far would have to be participating in the International Human Rights Advocacy Clinic with Professor Kerrigan Scott. The clinical programs provide such great opportunities to get hands-on experience. I learned so much about international human rights and gained valuable practical experience that I will take with me throughout the rest of my career.
What did you do during your 1L summer?
During my 1L summer, I worked as a summer associate with Cole, Scott & Kissane, P.A. in their Pensacola office. I'm originally from that area and wanted to be back home for the summer. It was great to learn from an accomplished team of attorneys. I wrote motions and memoranda, answered interrogatories, and attended a trial all during this one summer. I highly recommend working for a law firm the first summer so that students can take what they learned from their experience and apply it during the semester.